Lockdown: One year on and its effects on digital businesses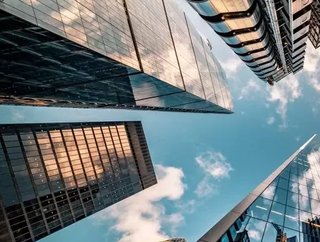 With it being one year since the start of the COVID-19 pandemic and the first lockdown, how have technology businesses been affected...
It's no secret that the effects of the COVID-19 pandemic have been huge, from restricting social interactions with family and friends to working from home instead of the office.
But, since we've reached the first anniversary of the first national lockdown, what impacts has the pandemic had on technology and digital organisations? 
Truata: what does the lockdown mean for employees and their data?
For data analytics solutions provider, Truata, the pandemic has encouraged a change in the way privacy and security are seen and has reinforced their importance.
Speaking of the impacts of privacy and security on businesses and employees, Andre Thompson, Privacy and Ethics Counsel and Data Protection Officer at Truata, said: "The COVID-19 pandemic has had far-reaching implications across society, and data protection and privacy concerns have been thrust into the spotlight. 
"Lockdown and working from home models have forced individuals and organizations to rapidly adapt to working in virtual environments. 
"This has inadvertently led to privacy harm being caused through the surveillance of employees and excessive monitoring of productivity. 
"In privacy terms, this has the potential to be a perfect storm, and the real worry is that people get so used to, or perhaps numbed to, social and work performance being monitored that it becomes an accepted norm rather than a tolerated exception," he added.
Image: shulz on Getty Images
Mr Thompson also mentions the Global Consumer State of Mind Report, which found that 61 per cent of consumers have "stopped using brands that stalk them online".
He also says that businesses need to be aware that their employees may become "disgruntled" if they feel they're being monitored too closely. 
He concludes by recommending that businesses take care when using employees' personal data and implement the necessary data protection measures to ensure their safety online.
McAfee: The COVID-19 pandemic and the rise of cybercrime
At the beginning of the pandemic in 2020, American security software company McAfee saw an increase in the number of cyber-related threats, rising further as the pandemic continued.
EMEA President of McAfee, Adam Philpott, said: "Businesses have had to continuously adapt to keep their organisation and workforce safe from the rise in Covid-related threats. As the pandemic took off in Q2 2020, McAfee saw a staggering average of 419 threats per minute.
"Criminals were quick to capitalise on pandemic panic, with our global network of more than a billion sensors registering a 605% increase in total Q2 COVID-19-themed threat detections," he added. 
Image: Getty Images
He also stressed the importance that businesses should remain alert for any potential threats and suggested a way for them to do achieve this. 
"As we navigate the new normal, businesses must continue to stay alert and adapt to protect their hybrid workforce and ensure their business stays resilient. To do this, organisations need to employ a Zero Trust mindset to maintain control over access to the network and all instances within it, such as applications and data, and restrict them if necessary - all without compromising user experience and performance.
"This approach will allow businesses to enjoy the benefits that come with hybrid working, knowing they're taking the necessary steps to protect their organisation, no matter where employees are working," he said.
The influence of lockdown on business strategies in the UK, Germany and Italy
In a survey of 1,000 companies based in the UK, Germany and Italy, it was found that nearly half of UK eCommerce companies have increased their sales in the past year.
Meanwhile, 65 per cent of marketers have accelerated digital and technology innovation more than they expected to, and 61 percent of businesses say that their customer engagement platform has "significantly contributed to growth" in 2020.
However, around 63% of organisations report that they have struggled with having unconnected data sets as a result of the pandemic, and only have a "partial view" of customer behaviour.
The survey was conducted by Mapp, an international provider of insight-led customer engagement, earlier in March.
To conclude, it looks as though the Coronavirus pandemic and lockdowns have had both positive and negative impacts on businesses, not just in the UK but in Europe, too. 
With the rollout of vaccines now happening at a lightning-fast pace, and easing of restrictions, there looks to be some hope for businesses that an end is near.