LG Wing: rotating smartphone to lead Explorer Project line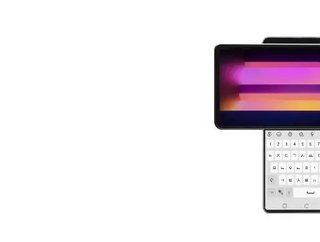 LG's new smartphone with a rotating second screen will kick off a new line of Explorer Project phones aiming to buck established design trends...
Korean smartphone manufacturer has that its much anticipated new device, equipped with a rotating second screen, will be named the LG Wing.
The device will be as the first in LG's new line of Explorer Project phones. Reportedly intended to "discovering new ways to interact with mobile devices, focusing on the evolving and ever-changing needs of today's consumers and challenging established user norms" the Explorer Project line is expected to present consumers with some to handset design. 
While details about the project have been sparse so far, the LG Wing gives us greater insight into the sort of revolutionary new designs that LG has in store. 
The device has two screens, a 6.8 inch main display and a 4 inch secondary display that can be rotated 90 degrees to create a t-shaped profile. Based on the fact that the current LG flagship, the LG Velvet (which , courtesy of MediaTek's new Dimensity 1000C chipset) uses a , we can assume the WIng will share a similar framework. 
If the LG Wing is likely an LG Velvet with the addition of a second display, we can probably expect to see a Qualcomm Snapdragon 765 under the hood, with T-Mobile customers potentially having access to the DImensity 1000C. 
The decidedly off-the-wall design of the Wing is by no means a first for LG, which made something of a name for itself in years past for . The company's infamous G5 was one of the first modular mass market smartphones, and features a gun-magazine-like battery housing, as well as optional camera and audio modules. There were also the two LG Flex phones released in 2013 and 2015, which boasted curved, slightly bendy screens and self-healing backs. 
LG never used to be afraid to try out new innovations on its customer base. However, a string of shaky releases has forced the Korean company to adopt a more conservative design approach over the past few years. However, the LG Velvet and the new LG Wing may represent a bold new return to form, in terms of aesthetic and the old LG's taste for radical innovation, respectively. 
The new Explorer Project seems to be aiming to embrace some of the company's past kookiness. According to the company, "the Explorer Project will focus solely on new usability that is discovered with innovative designs while LG's new Universal Line will be the company's lineup of competitive devices that focus on consumer lifestyles." 
The project is expected to see LG collaborate with a few interesting industry partners like Rave, Ficto, Tubi, Qualcomm and NAVER (Korea's answer to Alphabet's Google), which are expected to be helping out with "unique features" aimed at elevating media streaming experiences on LG devices. 
"LG and platform partners feel it is vitally important to demonstrate to consumers new and differentiated user experiences in the smartphone space," said Morris Lee, president of LG's Mobile Communications Company. "LG has always been a pioneer in pushing the envelope of smartphone form factors, the only way to bring about much needed innovation in the mobile market."