Korean scientists develop self-healing mobile screens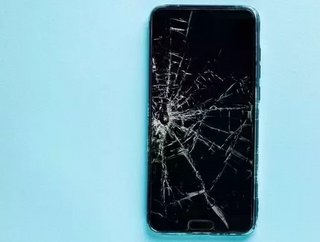 Researchers the KIST have been working on a self-healing polymer for smartphone displays...
A research team based at (KIST) have the creation of a self-healing polymer component for LCD smartphone displays.
The development has been carried out by two scientific teams led by Jung Yong-Chae, director of KIST's Composite Materials Applications Research Centre, and by Han Hak-Su, a professor at Yonsei University.
Experts worked on a transparent polyimide used for smartphone screen protection because of its strength and transparency. However, it is also vulnerable to scratches and cracks, which made it an ideal composite for modification.
The material, which is derived from linseed oil, reportedly uses UV light to repair itself in 20 minutes – or it can self-heal over a period of 12 hours at room temperature.
The scientists revealed they developed microcapsules containing linseed oil which mix with silicone to create a protective film. Once the screen cracks, the microcapsules burst. They then flow to the broken area and repair the damage. According to reports, the self-healing protection film works faster in humid conditions, and at 70 Celsius.
Sci-Fi technology
According to a report by Mintel, approximately 24% of smartphone users have experienced screen replacements due to severe scratches and other breakages. Smashed screens are the biggest repair quota for engineers, up there with complaints about poor battery life.
The technology, though still at an experimental stage, has already been described by some as a breakthrough reminiscent of Hollywood's, Terminator 2, where an indestructible humanoid droid self-heals using futuristic technology.
The innovation could even spell an end to screen repair services as cracked displays become a thing of the past. It could also usher in a new technological era of flexible smartphone screens.
In January, Apple filed a patent application which revealed a concept for a folding iPhone with a "self-healing" display. 
of The Verge, , "In theory, the self-healing could activate automatically, such as when the device is being charged or on a predetermined schedule, and it would use heat, light, or electric current to repair a protective layer above the screen."
But would a screen that could repair itself would lead to less revenue for tech companies? of believes it might. She asks, "Do phone manufacturers really want self-healing technology? Screens can be fixed, but this can be costly and many of us don't take out dedicated insurance to protect our phones, so often it can be easier to trade a smashed phone in and take a loss over a new model. A self-healing phone would take away this sales drive."
Regardless of potential revenue loss, the wheels of innovation are turning, as other details in the Apple patent revealed the concept device cover might have a layer of elastomer, giving it flexibility, yet keeping the inner components protected.
Lyle adds, "Samsung and Motorola, are already making different styles of foldable phones, but Apple's proposed self-healing feature would add a unique spin to these devices."