iPhones lead US 5G smartphone sales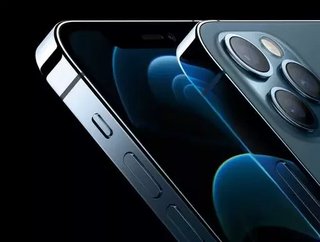 New data from Ookla M Science has found that Apple's iPhone is the US' best-selling 5G phone...
Apple has stormed ahead of the competition to rack up the best 5G smartphone sales of any brand in the US.
A new report released by internet speed testing platform Ookla and M Science found that the iPhone 12 Pro Max was the US' most popular 5G phone across 49 states, with the iPhone 12 Pro being most popular in Washington DC and Vermont. 
All in all, the iPhone 12 Pro Max is the country's most popular 5G phone, with the iPhone 12 and iPhone 12 Pro vying for second and third. Samsung's Galaxy S20 series trailed Apple, with its Galaxy S20+ and Galaxy S20 Ultra taking fourth and fifth place, respectively. 
The data was gathered using M Science's direct sales tracking, which was compiled with Ookla's own data, which measures the devices using its speed test app, by .
The news should come as no surprise to people following Apple's astonishing recent success. The Cupertino-based company reported in Q4, with revenues rising by 4.3% year-on-year in spite of the pandemic. 
Apple sold $111bn worth of electronics in Q4 and, while the majority of those revenues (about 64%) were driven by overseas sales in fast-growing markets like India, the launch of the iPhone 12 line in early Autumn drove Apple to also dominate on its home turf. 
Apple CEO Tim Cook even claimed in an interview with CNBC that sales could have been higher were it not for the pandemic, citing the closure of many of Apple's retail locations. "Taking the stores out of the equation, particularly for iPhones and wearables, there's a drag on sales," he said. 
Apple's entrance into the 5G arena was relatively late compared to its biggest competitor, Samsung, which has had 5G devices on the market since 2019. However, it was clearly worth the wait, with sales of 5G iPhones surging ahead of Samsung's Galaxy range. 
It remains to be seen if the new stable of Galaxy S21s - which are each around $200 more affordable than Samsung's last series of releases - will tip the balance back in the Korean electronics giant's favour. Samsung's new budget-focused approach extends down its product line, with the company as a way to make up for sluggish sales amid the pandemic.