HMD Global launches "rugged" Nokia smartphones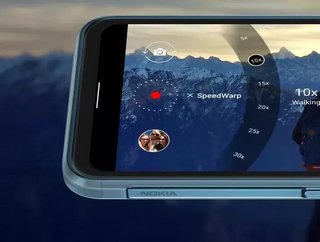 HMD Global, a Finnish mobile phone manufacturer, is launching three "toughened" Nokia smartphones and expanding its range of audio accessories.
Finnish mobile phone manufacturer HMD Global, often referred to as the home of Nokia, has launched three new smartphones for the brand, the Nokia XR20, the Nokia C30, and the Nokia 6310. The company is also expanding its portfolio of audio accessories.
Explaining the reason behind the launch of the devices, Florian Seiche, CEO, HMD Global, said: "We are tapping into consumer pain points around durability and longevity. We did a global trend report8 and found that 73% of consumers want to keep their phone for longer and would if their devices were maintained over time. 
"At HMD, we are empowering people to avoid early device replacement and encouraging more sustainable consumption through our longevity promises. We are delighted to announce the Nokia XR20 – a life-proof phone2 with our trademark sleek, Nordic design that we built for both consumers and enterprises," Seiche said. 
The Nokia XR20: The "life-proof" phone 
According to HMD Global, the Nokia XR20 is built for longevity and toughness. The company claims it can withstand extreme temperatures, falls from 1.8m above ground, and can survive being in water for up to an hour. Features include the Corning Gorilla Glass Victus screen, said to be the toughest glass ever manufactured. 
To prove its durability, Brazillian footballer Roberto Carlos and female world champion freestyler Lisa Zimouche put the XR20 through several tests including placing it in icy water, kicking it, and spinning it screen side down across a concrete football pitch. Carlos also kicked the phone in a move that recreated his infamous "banana shot" last seen in the Brazil vs France match in 1997.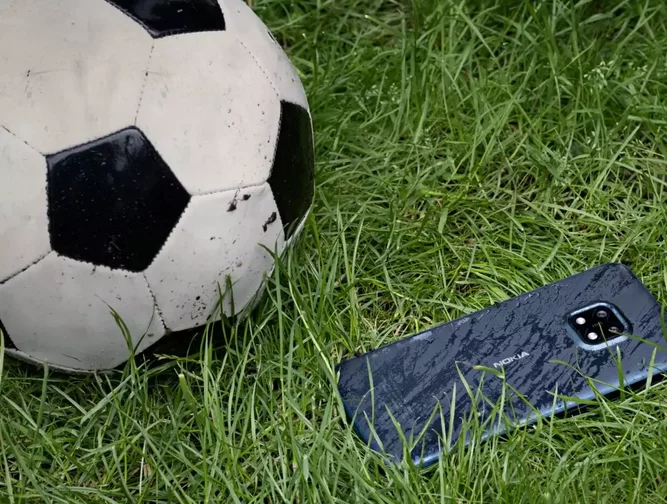 Roberto Carlos, Brazil World Cup winner and Real Madrid legend, said: "I've been asked to recreate my '97 free kick many times over the last twenty years, but never like this before, so I had to accept the challenge. Surely a mobile phone couldn't survive the wrath of a football. I didn't think the Nokia XR20 could have withstood the power of my kick. I may not be professional anymore, but I know I still pack a punch, so it was an impressive result."
HMD says that the XR20 also comes with a  48MP+13MP dual camera with ZEISS Optics, OZO spatial audio, and innovative imaging solutions. "The all-new SpeedWarp mode lets you capture a whole lot of adventure in a compact, exciting montage. Pushing the boundaries of the mid-range, it also comes with 5G speeds, 15W wireless charging, and superior durability," the company added. 
The mobile manufacturer's two other releases, the Nokia 6310 and C30 also have new characteristics, with the C30 offering both the largest battery and biggest screen ever fitted to a Nokia device. The battery is said to last up to three days on a single charge. 
The third phone, Nokia's 6310, aims to bring advanced accessibility, optimised ergonomics, and also has a long battery life. It features a larger display and buttons, as well as zoomed-in menus. 
Nokia's audio accessories
In addition to the release of smartphones, HMD has also announced an expansion of its audio accessory range. This includes four, new distinct audio lines: Go, Micro, Comfort, and Clarity. 
Go: ultra-high value products offering the highest quality at the lowest possible prices

Micro: meeting the demand for compact form factor

Comfort: a result of consumers seeking optimal comfort in wearables

Clarity: top-of-the-range quality earbuds integrating the latest tech
One of the products in the new audio range, Nokia's Clarity Earbuds Pro, aims to give customers high-performance sound, battery life, and build quality. The powerful combination of dual-mic environment noise cancellation (ENC), Qualcomm cVc, Echo Cancelling, and Noise Suppression Technology captures and eliminates background noise for superb call and music clarity, HMD said. 
Alex Lambeek, Global Head of Accessories, HMD Global, said: "Much like our smartphones, the excellence in Nokia accessories is a result of industry-leading testing for quality. The invaluable insight from our Nokia smartphone community combined with regional insights across the globe has allowed us to grow our ecosystem of companion products to an impressive portfolio. 
"It's supported by a network of strong partnerships like Binatone that allow us to provide the best for our growing fanbase. Inspired by nature and packaged in paper and soy-based ink to protect it, each new line delivers premium lifestyle experiences at accessible price points," he added.