Goodbye to the weird and wonderful LG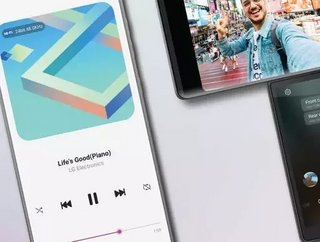 With South Korean tech giant LG set to toss its phone business on the scrap heap, the world of handset design is about to get a whole lot less exciting...
It's official: LG is scrapping its smartphone business. Korean news outlets reported this week that the tech giant appears to be in the process of shutting down its unprofitable smartphone arm and transferring its mobile communications employees to other areas of the business. 
"LG has considered various options such as a sale, split sales or pulling out of the smartphone business, but decided recently to pull out of the business," industry sources told The Korea Times on Thursday, although LG official channels rebuffed calls for comment, saying that, "There's nothing to comment on." 
They added: "All we can say is that every possibility is open. Although we cannot confirm that right now, we will announce the specific direction of our mobile communications business."
The move isn't completely surprising. LG's smartphone business has failed to turn a profit since 2015, with sluggish sales prompting carriers in Asia and the US to slash the prices of LG devices repeatedly over the past few quarters. 
Rumours that South Korea's second-largest electronics maker would throw in the smartphone towel have been circulating for a while, although LG has continued to deny them, likely as it searched for a buyer. Vietnamese tech firm VIngroup looked poised to make a bid, but that deal appears to have fallen through and, in the wake of the deal's collapse, LG seems to have decided that pulling the plug is the best way forward. 
For LG as a whole, the move is definitely a smart one. LG's other consumer electronics businesses have proven far more profitable over the past few years, with strong sales of everything from Smart TVs to refrigerators. In its home market of Korea, LG makes everything from air conditioning units and vacuum cleaners to washing machines and microwave ovens. It even manufactures industrial chemicals. 
Just because LG stops selling smartphones, they won't be exiting the telecom business. In South Korea, the group's telecom subsidiary, LG U+ is the country's third-largest carrier, with zero intention of getting out of a very established and profitable business. LG is not in trouble. 
For the rest of us, however, the death of LG's smartphone business is undeniably a sad event, as it leaves us with a smartphone market that is undeniably just that bit less exciting, innovative and a little bit bonkers than it was when LG was still churning out its decidedly unique range of products. 
A history of weirdness
LG stayed strange right to the last, with the launch of the LG Wing in 2020. Reminiscent of the old sidekick phones, the LG Wing featured a swiveling second display which, when unfolded, created a t-shape screen rather than a physical keyboard. 
The weird and wonderfully wacky LG Wing - Courtesy of LG Electronics
Hailed as an interesting and unique alternative to a true folding phone, the Wing managed to come to market with a price tag of around half that of a Samsung Z Fold, and experienced strong sales early on. However, the kooky design, mixed with the pandemic-driven shift towards more budget devices has meant that LG's potential saviour has ended up as more of a last hurrah. 
Going back in time a little, the LG Optimus Vu (sold in the US as the Intuition) wholeheartedly embraced the idea that wider is better. The device, which his the market in late 2011, had a 4:3 ratio of height to width, something far more akin to a tablet than a smartphone anyone could hope to fit in a pocket (although, it was 2011 and a lot more people were hanging onto the dream that cargo shorts and jnco jeans would remain relevant, so it makes a little more sense). 
In 2014, LG launched the G3 range, which were the first phones in the world to sport laser focusing camera technology, a piece of innovation borrowed from the company's line of premium vacuum cleaners. The G series was also the first line of phones to move its volume controls to the back of the device, and the G4 released in 2015 was one of the first handsets to offer a genuine-leather built in back cover. 
These innovations (or bizarre design choices, depending how charming you find them) set LG's phones apart from the competition for years - not always in a positive way. The company's Flex line had curved screens and self-healing plastic backs, both innovations that are just finding their way into the mainstream today, but executed so far ahead of their time that the technology just wasn't ready to deliver any real improvement to the consumer. 
The first almost-foldable phone? - Courtesy of LG Electronics
And that's really the story of LG from start to finish: never shy to do something unexpected, futuristic and, in all probability, ill-advised. Their wacky can-do attitude will probably end up as more of a cautionary tale than a source of inspiration, and that's a very sad thing because, in a world where phone design is becoming more homogenised, more focus-tested, crazy concept stunts (like the roll-out foldable phone they debuted at this year's CES) were a breath of fresh air.