Galaxy S21 sales surpass 1 million units in South Korea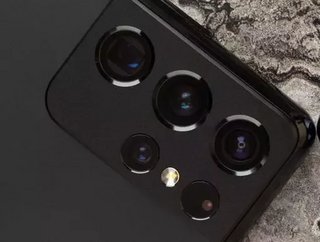 Sales of Samsung's new Galaxy S21 smartphone have passed 1mn units, placing the South Korean conglomerate at the top of the global sales charts...
Samsung Electronics has taken the the no.1 spot in the global smartphone market after sales of their Galaxy S21 smartphone surpassed 1mn units last week. 
The company said that the S21, released in South Korea on 29 January, achieved the figure 57 days after it was launched, about a month faster than the previous generation S20. 
However, sales of the S21 were slower than that of the S10 which managed to reach the 1mn point 10 days sooner than its successor.
A report conducted by Strategy Analytics, showed that the South Korean manufacturer shipped 24mn Galaxy S21s for a 23.1 per cent market share last month, putting them ahead of Apple's 23mn for a 22.2 per cent share. 
Xioami, a Chinese mobile manufacturer, took third place with an 11.5 per cent share whilst Vivo had a 10.6 per cent share, and Oppo 8.5 per cent.
As of February 2020, Samsung's smartphone shipments were 26 per cent more compared to the same time last year. 
Data from Strategy Analytics showed that the market share gap between Samsung and Apple was around five percentage points in February this year, but that robust sales of the iPhone 12 have narrowed that gap to one percentage point. 
A month earlier, in February, Samsung was beaten in market shares with Apple taking 25.4 percent, just under 10 per cent more than the Soth Korean manufacturer's 15.6 per cent. 
Having released new Galaxy S devices in mid-February every year, the S21 is the first Samsung smartphone to be released in January, and with a lower price tag. 
The entry-level S21 was sold in South Korea for 999,900 won (USD$880), which is less than the entry model S20 which sold for 1.24mn won (USD$1,095).