Future calling: 5 mobile trends set to go mainstream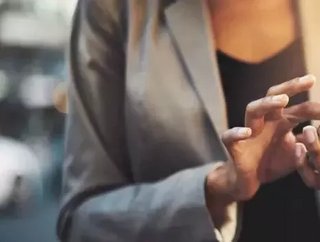 From folding displays to speakers in-screen, we take a look at the line-up of mobile design trends hitting phones in 2021...
As we head towards 2021, the future of mobile tech looks bright. Though restrictions on meeting loved ones are in place for many people, our digital connectivity has never been better. Design innovators have had to overcome multiple challenges to bring us this latest round of concept-gone-mainstream technology.  
We can expect 5G, premium processors, tough, resistant displays and under-screen audio and front cameras. Here are five of the upcoming mobile features we can expect to see in the next 12 months.
Folding displays
Leading the way with this seemingly physics-defying feature, was the Samsung Galaxy Fold. Back in 2019, this incredible piece of tech paved the way for a new breed of phablets (folding phone/tablets) that can fit in a handbag or pocket as easily as a regular smartphone. The Galaxy Fold provided an iPad mini experience in your pocket while the flex display was a breakthrough in OLED technology. And more models are on the way for 2021. The Samsung Galaxy Z Fold 2 sneak previews suggest a much improved second display, a 7.6-inch full inner screen and 5G compatibility. The Samsung Galaxy Z Flip is another flexible display phone that folds horizontally and will be launched at a slightly lower price point. 
The Huawei Mate Xs is the next-gen of the Huawei Mate X which was launched last year and has the biggest flex screen on the market – an impressive 8 inches. Other brands are rumoured to be releasing flex phones include Sony, Motorola, LG, TCL and Xiaomi.
Apple is staying very quiet on this one – and could well have a foldable phone in the works. Rumours in 2017 suggested they would launch one this year – but we are yet to see a leak or even a concept design that can confirm the imminence.  
Portless phones
Streamlined and seamless is the ultimate trend for 2021, with innovators working hard to overcome the challenges an entirely portless mobile presents. Apple has taken up the gauntlet but has not yet delivered a prototype although it's rumoured that the iPhone 13 will be portless and Apple will finally ditch the lightning cable. China has been onto this trend since last year, with the launch of the Meizu Zero. Currently still awaiting market release, this entirely smooth, port and button-free smartphone, has an in-screen speaker, uses blue-tooth for audio, features an embedded eSIM and is completely waterproof. The concept version unveiled in 2019 did not have 5G capability. But by the time the Meizu hits the shop floors, this issue will almost certainly have been rectified. 
Dolby Vision video
Currently, iPhone cameras are knocking the socks off anything else in the marketplace, in terms of stabilisation and dynamic range. The iPhone 12 models don't disappoint with an impressive upgrade that enables users to shoot in Dolby Vision, a significantly superior and technologically advanced version of HDR 10+. Dolby Vision is better than HDR 10+ because it encodes dynamic data in real-time, which adjust video colour, temperature and exposure, keeping the result ultra-sharp and stable. Ever since Apple introduced HDR 10+, other brands have followed suit. So, this push by Apple is a likely new trend for next year's releases. 
Wireless charging
Port charging seems so antiquated these days, mainly because the concept of wireless charging has been around for a while. But it is yet to have a mainstream uptake, and this is for several reasons. The first is that most smartphones still offer cable charging, and wireless chargers are expensive and sold separately to handsets. The second reason is that until now, wireless chargers haven't delivered enough on performance or compatibility. Apple only released its first official wireless charger last month (October 13th) due to the tech challenges it presented them. Now, however, wireless charging is set to go mainstream, alongside portless smartphones.
Augmented Reality
Like wireless charging, augmented reality for mobiles isn't a new concept. But until now, it's never taken off, or shown potential and has therefore remained niche. But now iPhone has introduced the LiDAR (Light Detection and Ranging) sensor in its iPhone 12 Pro, iPad Pro and 12 Pro Max, AR will almost certainly become a trend in mobile technology. The LiDAR sensor feature enables users to measure objects by pointing and shooting with their phones. The sensor shoots a bean which acts as a radar and maps the area and objects within it. The tech outstrips current Android apps on the market, which often fail to identify some objects in the map field.