Folding iPhone in development for 2022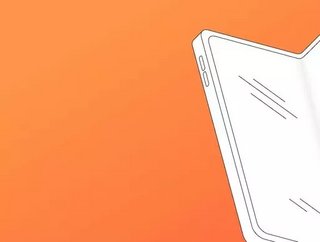 New information points to the Apple iPhone 14 likely having a foldable screen...
Apple's 2022 iPhone is likely to have a foldable screen, according to new information that surfaced this week. A report by Chinese news outlet Economic Daily News that Apple has approached several of its Chinese suppliers, , asking them to test the folding components of a new device.
Earlier this week, Apple snagged a for a flexible display, adding to its existing patents of several concept devices with extendable, flexible and .
While it's possible that Apple's testing of a folding display with third party companies points to a release next year, sources within Taiwanese media outlet Money.udn.com have reportedly spoken to sources inside the company's supply chain, who say that the device will more likely launch in September of 2022 as part of Apple's iPhone 14 line. 
The also noted that it is likely Apple will source OLED or MicroLED folding screen technology from Samsung, currently the leading player in the folding phone space. The components that New Nikko and Foxconn are testing - and will likely supply for the final product - are the bearings that allow the phone's hinge to swivel. OEM company Hon Hai has also been rumoured to be the one assembling the foldable handset in preparation for release. 
It's unlikely that the entire iPhone 14 range will be foldable, with the rumoured Apple Flip likely joining the iPhone 14 generation as a high-end option akin to the Pro Max.
Apple is rarely the first to market with a new technological innovation - its somewhat belated release of a 5G iPhone being the most recent example. However, the incorporation of new technology into an iPhone release is often seen as the industry watershed for mass commercial adoption. The recent release of the iPhone 12 Mini has been heralded by industry experts as a potential harbinger of smartphone screens decreasing in size, reversing a decade-long trend. 
"The big news for me is the iPhone 12 mini," commented in an interview with earlier in the summer. "After years of phones getting progressively bigger, Apple is reversing the trend by offering a flagship product in a smaller package. I think it'll be a hugely popular move. Where Apple goes, others follow, and I expect all rivals to make similar moves over the next 12 months." 
There have also been rumours that Apple will forego using a single foldable screen in favour of two, seamlessly united screens - a design .
Whatever shape Apple's entry into the foldable phone space takes, the company has a long track record of only incorporating new technology into its handsets when that technology has sufficiently matured. By 2022, the smartphone market could be about to finally reach that level of maturity, and the iPhone 14 could be the device to mark the occasion.