Extended Reality is boosting workplace efficiency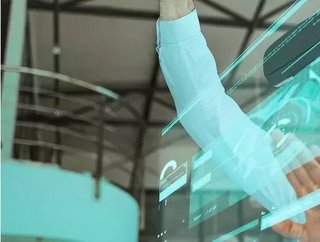 Agility and resilience in business are essential in the current climate, say experts, as extended reality trains workforces and boosts productivity...
Extended Reality is making headway in the workplace as a tool that boosts workforce efficiency and resilience according to a new report by .
The tech giant has called for businesses to "adapt to a different normal" to deal with flexibility in processes, staff training and work platforms. 
The shift to working-from-home has pushed companies to seek better digital solutions. XR provides a new digital approach to completing tasks and providing training. It offers a safe and efficient solution for improving training, workflows, and employee engagement.
To date, businesses globally have been implementing Extended Reality (XR) – also known as Augmented Reality (AR) and Virtual Reality (VR), in a range of areas. Enthusiasm for the tech, which enables users to experience real-and-virtual combined environments and human-machine interactions generated by computer wearables, has been positive. But just last year, uptake of the tech was still sluggish. 
The global pandemic has since accelerated interest in the tech and IBM says up to 40% of SMEs have said they are interested in investigating its potential. The global research and advisory firm also estimates up to 70% of companies will be investigating XR by 2022. 
According to Gartner's report, employees want to experience the opportunities XR offers. It states, "While approximately 75% of workers have never used AR/VR headsets or similar devices on the job, the vast majority (78%) say they are open to using the emerging technology if asked by their employers."
Because XR enables people to see, touch, hear and interact with its digital reality, it becomes an extension of the senses – especially when partnered with AI. Demonstrations of XR in the workplace have included visualising drawings and designs of solid objects, giving doctors hands-free access to patient data during surgery; and displaying utility networks overlaid on a construction site.
Providing an accurate perception of physical environments, XR is also a far superior teaching tool than company manuals. Indeed, businesses that have switched to XR have reported a 46% fall in task completion delays, and productivity improvements of 32%.
Talking about the slow uptake of XR prior to the global pandemic, , CEO of Apple, said; "Think back to 2008, when the App Store went live. There was the initial round of apps and people looked at them and said, 'this is not anything, mobile apps are not going to take off'. And then step by step things start to move. And it is sort of a curve, it was just exponential — and now you couldn't imagine your life without apps. AR is like that. It will be that dramatic." 
of General Catalyst recently told Tech Crunch that XR will continue to be adopted across industries because of its obvious potential. He said, "We're seeing some progress in VR and some of that is happening because of the Oculus ecosystem. They continue to improve the hardware and have a growing catalog of content."
He added, "I think their onboarding and consumption experience is very consumer-friendly and that's going to continue to help with adoption. On the consumer side, we're seeing some companies across gaming, fitness and productivity that are earning and retaining their audiences at a respectable rate. That wasn't happening even a year ago so it may be partially a COVID lift but habits are forming."