The complicated future of data centres and telco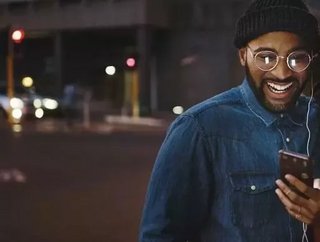 Telcos have unloaded their vast data centre empires for billions. As 5G and IoT drive global data centre demand, what's next for mobile operators...
The role of the data centre is becoming increasingly critical to the telecommunications industry. All over the world, the services that telcos are required to provide are changing in terms of both scope and technical complexity. 
The amount of global data and voice traffic has risen steeply in the last decade. In the first quarter of 2020 alone, of data and voice traffic passed through telco networks. To put that in perspective, an exabyte is equivalent to 1mn terabytes, or a 237,823 year-long Zoom call. It's actually that 5 exabytes is about the data equivalent of every single word ever uttered out loud in all of human history. The 45.39 exabytes of data transmitted across telco networks in the first quarter of this year is an almost inconceivably large figure. Compare it with the 0.92 exabytes transmitted in the first quarter of 2012 and you start to get an idea of the sheer scale of this growth. This trend shows no sign of slowing down, either, with ongoing 5G deployments and the ever-expanding Internet of Things (IoT) expected to . 
In short, the modern telco handles mind-shattering amounts of information on a daily basis. It's easy to see, then, why data centres are . "Data centres are becoming a more strategic asset for telecom operators, with many currently in the midst of, or planning, major transformations," notes . "Whereas they were once used primarily to support internal functions, today data centres are used to deliver end-user applications, including content and video." 
In order to compensate for these potentially seismic disruptions, many telecom companies bought their own data centres over the last ten years, frequently snapping up managed service providers for billions of dollars, using their infrastructure for their own needs and selling colocation services on the side. However, in recent months, we've started to see something approaching a mass exodus, as telco providers spin off their data centre assets and turn towards managed services. In this month's issue of Mobile World Magazine, we take a closer look at the evolving relationship between telecommunications companies and the data centre infrastructure that is critical to their success. 
What is a telco data centre?
Theoretically there is no difference between a data centre used by Amazon to run its cloud services, a hyperscale colocation facility and a data centre used by a telco. Data is data. 
However, data centres serving the needs of telecom operators have a few requirements that go above and beyond the average information storage and clearing house. is a US-based cabling and connectivity provider to some of the world's biggest data centre operators. In a the company clarifies the differing demands of some of its customers. It notes that Telecom data centres "require very high connectivity and are mainly responsible for driving content delivery, mobile and cloud services." The post adds that "typically, the telecom data centre uses two-post or four-post racks to house IT infrastructure," but adds that cabinets are becoming more prevalent. AFL also notes that telco data centres also commonly utilise extra space within their facilities to offer colocation services to third parties. On the face of it, a string of data centres looks like the perfect investment opportunity for a major telecom operator, seeing as they support the company's own needs and create additional diversified revenue streams through colocation and managed services. For the past ten years, this has been the prevailing attitude. Some time in the last three years, however, the industry's perspective has started to change. 
Diversification vs the core business: "The Great Sell-Off"
In October of last year, Telecom Italia, one of the country's largest mobile operators, that it was planning to spin off 23 of its data centres and list them on the stock market. This announcement - far from being a freak occurrence - is part of a much larger trend. At the tail end of 2017, acquired American telecom company Level 3 Communications in a . Before the ink on the merger agreement was dry, CenturyLink announced it was selling 57 of its new data centres and its colocation business to , in a deal to the tune of $2.2bn. In that same year, Verizon announced it was sloughing off 24 of its data centres, . In May 2019, Telefonica SA agreed to for $600mn. Just this year, Equinix bought from Bell Canada for $750mn. AT&T, after an eight year battle to build a sizable data centre empire, to Brookfield Infrastructure and a consortium of its partners for $1.1bn. 
The great divestiture is not just constrained to European and North American markets. In July, Australian telecom leader Telstra that it's selling its $276mn flagship data centre campus in Melbourne. In October of last year, Mexican telco of its relatively new data centres to - you guessed it - Equinix for $175mn. The list of sales goes on. And on. 
So what happened? A decade ago, telecoms and data centres were predicted to be inextricably linked in just a few years. Colocation has only grown more popular, with the data centre colocation market size expected to grow from at a CAGR of more than 14%. That's a healthy industry, and telco data centres would have had no shortage of customers, as more and more companies move towards a managed service or cloud approach. So, why couldn't telecom companies capitalise on their infrastructure investments in the long term? 
The answer is the same reason the Nazis shouldn't have gone ahead with Operation Barbarossa: you don't open a war on two fronts (not, don't mess with Russia. That's also a valuable lesson, but less relevant to the world of data centre colocation. Unless you're planning on opening a data centre in Russia, in which case, yeah, the advice still stands). 
As the data centre industry grew, telcos operating data centres found themselves increasingly pressured by dedicated data centre providers, which could bring a more focused approach to the industry than the appendicular colocation business units they were operating. Dedicated data centre companies (like Equinix) were running rings around them. 
Telecoms might have been able to compete, but for the fact that their own industry was growing increasingly competitive as well. In addition to digitally disruptive startups and smaller, more agile network players joining the space, telecom companies have also had to (and continue to have to) pony up vast amounts of money for existing and upgraded infrastructure. The ongoing 5G rollout is expected to have cost more than $2.7trn by the end of 2020, and believe that the process will still account for another $1.1trn in spending before the implementation is "finished".
Faced with pressure to compete in two multi-trillion dollar industries, telecoms are collectively choosing to bow out of the data centre ownership game, leaving the industry in the hands of dedicated players without a whole cell network to manage. Data centres are expensive to build, own and operate, and infrastructure investments left many telcos with large debts. 
"As to why now is an opportune time… valuations are obviously good right now. They can always change, but we know the market's good," said in a interview. "We think our cashflow could be used for investments that can drive higher returns, and better shareholder value. So that's why we're looking at divesting data centre assets."
The future as a service
So where does that leave us today? As with most elements of IT business around the world, the future appears to be transforming towards an as-a-service model, with telecom companies increasingly turning to the very data centre companies that bought their infrastructure out from under them. This isn't a bad thing, necessarily, as managed services and colocation can offer more flexible and often cheaper alternatives to owning and operating infrastructure. 
One area where data centres and telcos might have a future involves the ongoing trend of shifting network operations towards the edge. Increasingly, micro data centres are popping up around the world, providing distributed coverage and enabling AI-powered edge computing solutions. Marketing Manager, Digital Services at Swedish IT and telecom giant Ericsson believes that mobile and fixed networks are a natural fit for distributed micro data centre networks. 
"Mobile and fixed networks are by nature distributed with small and large sites where various equipment is placed to provide connectivity across cities, suburban and rural areas. Normally we find large sites where a lot of people live and where many enterprises operate. The more the remote site—the smaller from a capacity and physical perspective," he back in 2017. "Operators have acquired these sites and built central offices for their network gear during several decades. This means that they are in many cases not as modern from a physical viewpoint as the large and centralised data centres that have been popping up like mushrooms the last couple of years around the world. There is a golden opportunity to leverage the telco network infrastructures, which are already deployed in a distributed manner, to take part in the IoT value chain as well as in enterprise on-premises solutions. Most telecom operators already have a distributed infrastructure in place—built up over decades. It is a valuable asset which can be used when they take part in the emerging IoT ecosystem. Utilising micro data centres makes that effort easier."
He concludes: "Micro data centres could be a way forward." Looking at the ongoing movement towards the edge, and the increased infrastructure investment the telecommunications industry is making, there's a good chance he could be right.