Blackview made a rugged 5G smartphone... but why?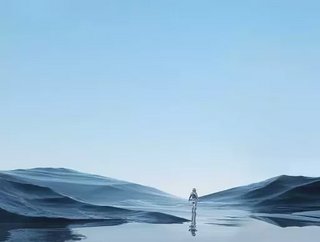 Blackview is launching the BL6000 Pro, the world's first rugged 5G phone. It's unclear, however, which niche the device will fill...
Blackview, a Hong Kong-based rugged smartphone manufacturer, is launching the world's first ruggedised 5G handset.
The BL6000 Pro is set to launch as an Indiegogo campaign on November 17, with an early bird price tag expected to land somewhere between $400 and $500, making it pretty cheap for a 5G-enabled device. 
Equipped with a Mediatek Dimensity 800 chipset, a sizable 6.4 inch FHD+ display, a 48 MP IMX582 optical sensor from Sony, 8GB of RAM and 256GB of internal storage, the BL6000 Pro promises to be one of the , and undoubtedly the toughest 5G phone released to date. 
Image courtesy of Blackview via Indiegogo
Considering the early bird price, this is shaping up to be a decent choice of 5G handset, even without factoring in the phone's industry-leading ruggedised design. Blackview has been turning out some of the better rugged phones in the market in recent years. Its BV9900 Pro and BV5500 Pro snagged the second and fourth spots, respectively, on our .
The BL6000 Pro packs bona fides we've come to expect from Blackview: it's fully waterproof, dust-proof, and shock-proof up to 1.5 metres. It can also stand up to extreme temperatures, and has been tested at up to -30 degrees celsius. 
However, while the BL6000 Pro improves on both of those devices in the specs department, and promises to keep your 5G connectivity safe, wherever you are, this release begs the question: what's the point of a rugged 5G phone? 
The two technologies would, on the face of it, seem to be almost mutually exclusive. 5G rollouts have, so far, been more or less constrained to densely populated urban areas.  
A noted that "Beyond the coverage-related challenges, rural communities face penetration-related challenges. In the US, the rural penetration for fixed broadband in 2019 was 63%, versus 75% in urban and 79% in suburban areas. The mobile broadband rural penetration was 71% versus 79% for both urban and suburban areas." 
Simply put, the chances of getting a 5G signal somewhere where you actually need a rugged phone are slim at best right now. But that isn't to say that a rugged 5G phone won't be a good investment in as soon as a few years. 
5G keeps going rural
While rural areas have faced significant connectivity issues throughout previous mobile network generations, 5G is being hailed as the end of the urban-rural divide. Ericsson's Peter Linder noted that 5G could improve remote healthcare, education and work in isolated areas by means of 5G broadband and extended mobile coverage. "There is no proven recipe for closing the digital divide, but 5G represents a new tool for supporting both fixed and mobile broadband from the same infrastructure. 5G has the potential to become the 21st century road that connects rural communities to the rest of society," he writes. 
Investment in bringing 5G to rural environments has been spurred on by the pandemic, which has much more dramatically distributed workforces across countries. No longer bound to the office - at a time when high-density areas are becoming hot spots of COVID-19 - more and more people are finding ways to relocate to the countryside in the hope of weathering the crisis from a distance. 
The US government has taken recent steps as well to drive 5G adoption in rural areas, investing in rural 5G adoption via the Federal Communications Commission (FCC). FCC member Geoffrey Starks hailed the decision as an important step towards broadening connectivity across the country, claiming it "truly represents an important milestone" in 5G adoption. 
Within a few years, 5G may be a ubiquitous service, not just in our cities, bur across more isolated areas. When that happens, having access to 5G coverage in situations where a rugged phone is required could become a much more common requirement.