Apple dominates global smartphone sales in Q4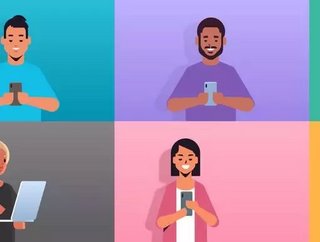 Apple just had the best quarter of any smartphone manufacturer in history, in spite of the "sales drag" caused by the pandemic...
Global smartphone sales rebounded over the holiday period, with global earnings in Q4 returning to growth that represented a 4.3% year-on-year increase.
According to , vendors shipped more than 385mn smartphones in Q4, almost making up for the dramatic fall in sales caused by the pandemic earlier in the year. Overall, smartphone sales in 2020 were 5.9% lower than in 2019, but IDC analysts were quick to point out that expectations were even lower. 
The surprisingly positive result was, ICD found, largely due to strong earnings from . The company's sales - buoyed by the first 5G compatible generation of iPhones, the continued success of its mid-range iPhone SE, and a wave of demand being described as a "super cycle" - , the highest single-quarter sales of any smartphone company ever. These earnings represent a 21% spike in revenue compared with Q4 2019. 
Of those sales, 64% were the result of overseas business, a glowing endorsement of Apple's recent push into the indian market. 
Thanks, Coronavirus?
The overall surge in smartphone sales this quarter may partially be the result of certain countries partially reopening their economies, along with the huge rise in demand for mid-range and budget phones for remote learning and work - especially in evolving markets like India. The COVID-19 pandemic turned the smartphone into an essential tool for more people than ever before. 
Nevertheless, Apple CEO Tim Cook claimed in an interview with CNBC that sales could have been even higher were it not for the pandemic, citing the closure of many of Apple's retail locations. "Taking the stores out of the equation, particularly for iPhones and wearables, there's a drag on sales," he said. 
"There are a lot of elements at play that are fueling the smartphone market recovery – pent-up demand, continued supply push on 5G, aggressive promotions, and the popularity of low to mid-priced phones," said , research director with IDC's . "Vendors also seem to be better prepared for the second lockdown, ensuring they have the right channel set up ready to fulfill orders and reach the end consumer. Lockdowns also have people spending less on areas like leisure, travel, and dining out – and smartphones are benefitting from this. In addition to all these factors, the fast recovery and resilience of the smartphone supply chain also has to be given some credit."
Get out of my Huawei
While Apple was certainly the biggest winner of 2020, Huawei was undoubtedly the biggest loser (and not in a fun, weight loss, body positivity kind of way) of the quarter. The chinese tech giant saw sales drop 42.4% year-on-year as a result of ongoing US sanctions, which led to the disruption of everything from its semiconductor supply chain to its app ecosystem. 
In addition to offloading its budget brand, Honor, in November, the company is also rumoured to be in talks to  
Huawei's loss wasn't just Apple's gain. Samsung and Xiaomi both capitalised on the dying giant's waning shadow to drive Q4 sales. Samsung shipped 73.9mn devices and grew its market share to 19.1%. Xiaomi came next with 43.3mn shipments and a global market share of 11.2% - even to the number one spot in the Indian market. Huawei's market share fell this quarter to just over 8%.
"The recovery of both the smartphone market and its supply chain has been truly impressive and the year-end growth is testament to how far we've come," said , program vice president with IDC's . "The majority of the world is either in some form of lockdown or still waiting to return to normal day-to-day life, yet smartphone sales are rebounding as though nothing ever happened. This illustrates the importance of smartphones in everyone's life and provides a strong foundation for market demand. As the world progresses towards a post-pandemic environment, IDC believes demand will grow and the market recovery will accelerate."