AI & Automation in the age of COVID-19 and beyond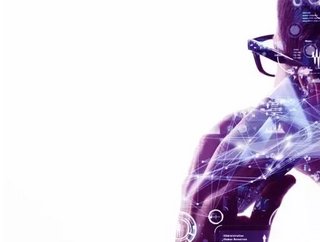 The telecom sector is harnessing the power of AI and automation in order to deliver new, experience-focused services to their customers...
Artificial intelligence (AI) and automation are some of the key drivers of growth in the telecom sector. As enterprises in markets around the world become increasingly reliant on digital communications infrastructure and the cloud, and consumers continue to live and work remotely as the pandemic wears on, AI and automation are valuable tools in the industry's efforts to deliver both reliable, consistent services, and cutting edge innovation. 
This month, we're taking a look at some of the ways in which the telecom sector is harnessing the power of AI and automation in order to optimise networks, solve pain points, and deliver new, experience-focused services to their customers. 
Keeping up with the global demand surge
"COVID-19 generated a huge demand for bandwidth and reliable services as large numbers of people started working from home," says , chief telecommunication technologist at IBM's enterprise software subsidiary, Red Hat. "Telecom companies have had to meet changing bandwidth requirements as people adjusted to working, schooling, socialising and consuming digital media remotely in locations not previously considered." During the past year, Vodafone saw a 50% increase in data usage across Europe, and internet traffic jumped by 25% - 30% worldwide. 
Handling this huge redistribution and growth in demand has represented a huge challenge for telecoms, at a time when the pandemic has limited the movement of technical personnel and the ongoing 5G rollout continues to put a strain on resources. In response, Sayeed explains that telecoms have turned to automation to solve their problems. "Social distancing requirements have meant that telecoms companies have in many cases had no choice but to automate the deployment and management of infrastructure for faster rollout," he says. 
AI is also helping mobile operators manage new and existing resources in order to cope with shifting demands. Operators are using AI platforms - like Nokia AVA and Aria Networks' AI-based network optimisation solution - to automatically optimise network quality based on peaks and troughs in traffic across different regions and times. These self-optimising networks are essential at a time when the traditional times and locations for data spikes (during the daytime in densely populated commercial districts) are radically different. The shift towards remote working models during the pandemic has increased demand from rural areas, and massively increased usage during the day in residential areas as people work from home and children attend school online. "Uptime of residential networks is no longer a nice-to-have but is now mission-critical, as it directly impacts vital outcomes such as student exam scores and healthcare delivery," adds Sayeed. 
Solving pain points
AI in particular is being applied - somewhat overenthusiastically - to just about every problem in the modern enterprise. While it's important to remember that the technology is a tool, not a silver bullet, the potential for AI to solve pain points in the modern enterprise can't be understated. In particular, AI and robotic process automation (RPA) is allowing many organisations - particularly in the telecom sector, where repetitive, complex, manual information inputting remains commonplace - to free up elements of their workforce for more strategic roles focused on customer experience and reducing operational cost. In a recent report, analysts at Red Hat's parent, IBM, noted that, "We're at a key inflection point, moving from a world of processes run by humans supported by technology, to processes run by technology supported by humans." 
Sayeed agrees, highlighting customer touchpoints like technical support, account management and relationship transparency as areas where RPG can both reduce enterprise workload and improve customer experience. "High usage of infrastructure implies more simultaneous online customers resulting in higher support call volumes. Many of these calls don't require human assistance and, with better data visibility on customers, they can be easily handled via interactive voice response systems (IVR) or web-based chat bots," he explains. "Service providers are increasingly investing in these tools and taking advantage of hybrid cloud models to build and scale systems that can provide better customer experience." 
The three best AI platforms for optimising your mobile network
: In order to seamlessly integrate the multiple layers of technology that comprise a mobile network - something Nokia calls the "telecom tiramisu" - the company's AI-powered platform, AVA, can automate the process, delivering more reliable service while reducing costs and increasing agility. 
: with a customer base including some of the world's largest telecom and internet service companies, Aria Networks uses proprietary AI to offer a holistic, use-case-driven network optimisation platform that reduces OpEx and increases resilience. 
still in development by Google, Vizier is a black-box network optimisation service that helps operators tune hyperparameters in complex machine learning models.   
Elevating the customer experience
For telecoms, customer relationship management is everything. IBM's research illustrates this trend by noting that "A customer-centric, agile design married with an intelligent automation platform can transform telecom processes, driving more predictable business outcomes, greater productivity improvements, faster order cycles, quicker speed to value and profound cost reduction." 
As AI and automation - in tandem with a necessary shift in business strategy towards this more agile, customer-centric mindset - continue to gather steam, Sayeed explains that customers in 2021 and beyond can expect to be met with new, innovative and interactive services, improved ease of use, highly personalised online experiences (particularly relating to gaming), better immersive experiences courtesy of augmented and virtual reality, and will increasingly find that AI is solving their problems before they know they've occurred. 
He reflects that, "such technology solutions are already present in my daily life: a few months back, the thermostat in my home sent me an automated text stating the heating system had failed. This required telemetry from sensors in the house, regulation of the furnace by the thermostat, analytics to determine the number of attempts at firing the furnace and automation of the process through to triggering the notification."