Samsung launches new Galaxy S21, S21 Plus and S21 Ultra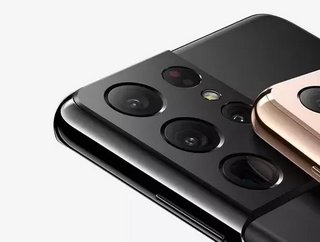 Samsung's new flagships are some of the more affordable models the Korean tech giant has released so far...
Samsung has launched its early this year. The S21, S21 Plus and S21 Ultra were unveiled on Friday morning. 
With price tags starting at $799 for the basic S21, this latest line of smartphones promises to be some of the cheapest flagship phones the South Korean tech giant has released to date. The S21 and S21 Plus are hitting the market sporting $799 and $999 price tags, respectively, making them a full $200 cheaper than last year's models. 
Image Courtesy of Samsung
This drop in prices has the potential to ring in a year in which customers could expect to see prices for premium devices fall across the board, in response to the reduced consumer spending power caused by the pandemic. While 5G phones propped up the premium end of the market last year, budget and mid-range phones were the clear driver behind the market experiencing - with the Pixel 4a, the iPhone SE and (a cut-price "flagship" Samsung launched midway through 2020 to boost sales, with no small degree of success). 
Now, Samsung appears to have taken that lesson to heart, lowering the entry price for its flagship range (which comfortably sat above the $1,000 mark for several years) in order to coax more customers away from mid-range devices. 
That doesn't mean that the new line is cutting back on quality, however. All three devices have had a design overhaul, featuring sleeker, rounder, glossier casings for a decidedly premium feel. 
The S21 and S21 Plus
It's honestly a bit mystifying to try and pinpoint where Samsung made the necessary cuts to features in order to lower the S21's price from $999 to $799. The most obvious economy being made here is that the base model's back is no longer glass, but polycarbonate plastic. Samsung is also taking a page out of Apple's playbook and removing the chargers and headphones included in the box for "environmental reasons".  
Otherwise, the S21 has a 6.2 Inch flat full HD + Dynamic AMOLED 2X Infinity-O display which, other than the dimensions, is identical to the one in the S21 Plus (the S21 Plus has a 6.7 inch display). Both devices have an adaptive 120hz refresh rate and come with 5G as standard. They both have a 10MP front camera and a triple camera array in the rear, with a 12MP ultra-wide lens, a 12MP wide angle lens, and a 64MP telephoto lens with 3X optical zoom and a 30X space zoom. 
Image Courtesy of Samsung
Both devices come with 8GB of RAM and a choice of 128GB or 256GB of internal storage, and both have the new Snapdragon 888 chipset under the hood, which promises to make them faster, sharper and more capable than last year's models by a significant margin. 
In fact, the only major difference between the two devices, other than display size, is the fact the S21 Plush boasts a slightly larger battery. But, given the fact both phones support wireless fast charging, battery size kind of doesn't matter as much as it used to. Honestly, the biggest mystery after how Samsung shaved $200 off the price of a flagship, is why anyone in their right mind would tack that $200 back on for an extra 0.5 inches of screen. 
The S21 Ultra
So this is where Samsung is really flexing its design muscles. The S21 Ultra is a shining example of the very best the company can deliver. Customers can expect to pay handsomely for the privilege though, with the S21 Ultra starting at $1,199 - again though, that's what people were paying for a less powerful model a year ago. The trend is still moving in the right direction. 
. Featuring a 6.8 inch 3200 x 1440 OLED display with a juicy 120 hz refresh rate, a 108MP camera, 12GB of RAM (which, as someone who from a generation that thinks 8GB of RAM in a laptop is a little high-falutin, well, it boggles the mind), more than half a terabyte of storage, and Qualcomm's new Snapdragon 888 (which, combined with the obscene amount of RAM, should mean this phone will never, ever… ever want for a little get up and go. 
Samsung, targeting the work-from-home demographic, has also taken pains to emphasise the S21 Ultra's potential as a productivity tool as well. The device is the first Samsung phone to feature compatibility with the company's S Pen stylus (I have one at home and it's fantastic - perhaps not quite as good as the Apple Pencil 2, but it also doesn't cost roughly the same amount of money as an unlocked Samsung Galaxy A01, so there's that) built with technology borrowed from artist darling Wacom. 
Image Courtesy of Samsung
TM Roh, President and Head of Mobile Communications Business at Samsung Electronics said in a press release that, "Given how indispensable technology has been to our lives during these times, we wanted to take another leap forward and push the boundaries of what a smartphone can do." 
Great for Gaming
Samsung is also pushing its new S21 line as the go-to device for mobile gaming, which saw a massive boom over the course of the pandemic and resultant lockdowns. 
The company that it has inked a deal to become the sole sponsor of Twitch Rivals - a series of upcoming esports events hosted by the popular streaming platform. 
"Our flagship Galaxy devices help gamers win, with high-resolution screens and advanced processing power to deliver an amazing gaming experience. And, of course 5G can help to deliver the low latency environment gamers want, especially in multi-player environments," said .
The deal will see Samsung sponsor the Twitch Rivals Mobile Challenge, a series of weekly tournaments called Mobile Mondays, and an esports personality sponsorship event called Mobile Gaming Heroes. 
"Samsung's industry-leading mobile gaming devices will allow gamers to not only stream their favorite Twitch Rivals content, but also fully engage in the unparalleled chat and interactivity that feeds the Twitch community," commented . 
"As livestreaming and esports continue to grow exponentially, we look forward to working with Samsung to help the engaged and dedicated gaming audience access their Twitch Rivals content wherever and whenever they want it."