Rakuten launches fully virtualised mobile network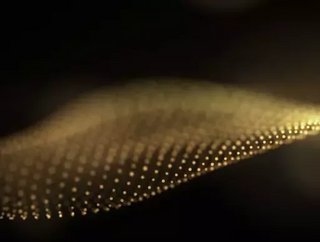 In partnership with Accenture, Rakuten has launched a fully virtualised, cloud-native mobile network...
Rakuten, Japan's leading e-commerce and online retail firm, just launched a fully virtualised, cloud-native mobile network in partnership with Accenture.
, the virtual network launch will allow Rakuten Mobile to manage hardware and software as a single entity, a development the company claims will reduce construction, operation and maintenance costs across its entire network, as well as improving control and transparency via the company's proprietary Rakuten Mobile Network Operating System (RNOS). 
The RNOS leverages machine learning based on real-time data reports from across the platform in order to provide proactive fault detection and prevention in order to enhance network performance and reliability. Accenture has worked with Rakuten on the project, along with the development of the Rakuten Communication Platform and the Continuous Integration/Continuous Deployment platform, which provides automated build, test, security and deployment functionality for Rakuten Mobile's engineering teams.
Tareq Amin, Rakuten group executive vice president and Rakuten Mobile chief technology officer, commented: "With Accenture's support, we have been able to transform how we operate — harnessing new network engineering principles, automation and emerging technologies — to make the world's first fully virtualised cloud-native network a reality."
Rakuten is a new player in Japan's telecom space, having launched its commercial mobile network as recently as April of this year. The Japanese telecommunications sector is currently dominated by two established players, NTT Docomo and KDDI Corp. 
Since the launch of its 4G network, the company has been rapidly expanding its offerings, with a greater focus on data and streaming services. Rakuten Mobile launched a mobile wifi router and its first standalone smartphone, the , last week. 
In response to the COVID-19 pandemic, Rakuten notes, its network has handled a level of data traffic consumption by its subscribers 2.5 times higher than a "typical operator".  
"Rakuten's heritage of disruption, software development and delivery excellence enabled it to bring a totally new, radical vision for its Rakuten Mobile network," said Francesco Venturini, a senior managing director at Accenture who leads its global Communications & Media industry group. 
"Our approach to this bold project has been to share and amplify Rakuten's sense of discovery by helping to explore the unknown, making investments in the development of 5G and edge cloud, and bringing together the people, capabilities and assets from across Accenture's global network to help Rakuten Mobile forge the path forward."