Huawei introduces Google Maps alternative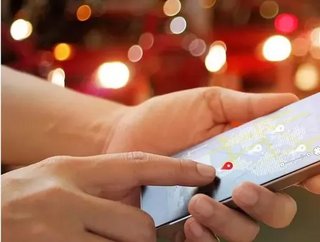 Huawei's AppGallery has recently launched a google maps alternative because their mobile devices do not grant users access to Google's Play Store...
Huawei's new mobile devices do not grant their users access to Google's Play Store, meaning they do not have access to certain apps, Google maps for example. Instead, Huawei's devices use and rely on the company's own store, the Huawei AppGallery. However, until now many crucial apps have not been included in the AppGallery store, leaving a big gap in the user experience. 
Recently, TomTom Go Navigation was launched onto AppGallery, making it accessible on all Huawei devices. This new app, along with several other apps uploaded onto Huawei's app store, means that their inhouse app store has now become a serious competitor.
Previous mapping apps that were integrated into Huawei's AppGallery include Here WeGo, which offered many benefits to Huawei users such as offline use. Apps such as this propelled AppGallery into the market by underpinning other navigation apps such as Google Maps. 
Walter Ji, President of Huawei's Consumer Business Group, Europe, spoke at the recent IFA Berlin Electronics Show about the company's commitment to making their AppGallery a credible alternative to Android and iOS. The importance of this commitment is to reassure their consumers in Europe that they are being supported when choosing to use Huawei's devices and technologies. 
The telecommunication giant's app store has recently become the third largest app market in the world, overtaking Amazon's app store, with over 5,000 new apps being added every month. The AppGallery also saw 184 billion downloads in the first half of 2020 and saw 460 million monthly active users worldwide and 33 million monthly active users in Europe. 
Not only have Huawei promised to continue with the development of its own AppGallery for all of its consumers, they have also committed to investing $100 billion in Research and Development (R&D), making them the fifth largest global investor in R&D. 
About the App
Not only does the TomTom Go Navigation app come with huge name recognition in the mapping world, the app also offers offline use which is becoming increasingly important, especially whilst using the app abroad. While using the app online, users can benefit from 3D maps, traffic information and speed camera information. 
The app specialises in moving lane guidance, helping drivers navigate busy roads and intersections by indicating the best lane to use. Customisation is also a feature as regions can be added and deleted as and when is needed. 
The only downside to the app is that it does cost. However, there are variations in price depending on how long you wish to use the app for. A year long subscription will cost $12.99, a 6 month subscription will cost $8.99 and a 1 month subscription will cost $1.99. 
The future of Huawei's mapping app market does not end here. They are currently developing their own Huawei Maps app in conjunction with TomTom which could become a strong competitor of Google Maps.