e& and Indosat to offer premium international services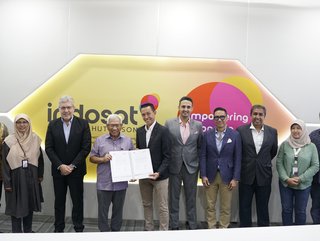 e& and Indosat Ooredoo Hutchison (Indosat) are looking to deliver "a world class experience" to customers in Indonesia and UAE by providing quality IDD services. Credit: e&
e& and Indosat's partnership aims to provide premium class international communication services by enhancing cooperation in international voice traffic
A collaboration between two major telecommunications providers and technology groups in the Middle East hopes to provide world-class international communication (IDD) services for their users.
e& and Indosat Ooredoo Hutchison (Indosat) are looking to deliver "a world class experience" to customers in Indonesia and UAE by providing quality IDD services.
One of the leading technology groups in the world, e& operates in 16 countries in Asia, the Middle East, and Africa providing services to 163 million customers, and will facilitate Indosat subscribers making IDD calls to and from UAE and other locations with what it calls a premium and reliable network quality.
The group, founded almost 50 years ago in Abu Dhabi, strives to revolutionise the way people communicate, work and live by providing unparalleled services and exceptional experiences, and has consolidated net revenue of AED52.4bn (US$14.7bn) and consolidated net profit of AED10bn (US$2.7bn).
Numerous new possibilities in digital connectivity will be unlocked through the strategic collaboration, the brands claim. Indosat and e& say they will maximise the utilisation of each other's network infrastructure, technology, and customer base to offer broader services, improved connectivity, and a superior experience to customers.
As part of this collaboration, e& will be Indosat's strategic global gateway for all incoming and outgoing international voice traffic using its voice aggregation ecosystem, providing access to best practices, long-standing industry expertise, high quality voice services, a global footprint for direct termination, and globally renowned for its anti-fraud measures and best practices.
Nabil Baccouche, Group Chief Carrier and Wholesale Officer at e&, said: "By combining our strengths, we will be able to deliver synergies to Indosat by providing our high-quality voice, anti-fraud measurement and monitoring to the company's strong customer base in Indonesia and beyond.
"This partnership will further extend our value proposition to enhance Indosat's customer experience by allowing them to enjoy world-class IDD quality."
Indosat says it is striving to connect and empower every Indonesian. Jointly controlled by Ooredoo Group and CK Hutchison, Indosat Ooredoo Hutchison was formed through the merger of PT Indosat Tbk and PT Hutchison 3 Indonesia in 2022.
Indosat's Director and Chief Business Officer Muhammad Buldansyah added: "Our combined resources and expertise will create strong synergy to bring added value to customers and create a significant positive impact for both companies in the future. It will unlock opportunities, and empower the people of Indonesia."