Apple and Samsung set to go to war over Indian market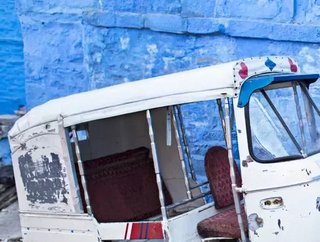 Samsung and Apple are poised to compete fiercely over the world's second largest smartphone market...
After , Samsung has reclaimed its position as the world's number one smartphone manufacturer, thanks in no small part to increased sales in the Indian market.
The Korean electronics giant captured a 22% share of the global smartphone market, with Huawei and Apple relegated to second and third place, claiming 16% and 12%, respectively. 
Huawei, Samsung's main competitor, has found itself largely shut out of the Indian market, as high-profile border clashes between the Indian Army and the PRC military have given rise to a wave of anti-Chinese sentiment in the country. 
At the beginning of 2020, India to become the second-biggest cell phone market in the world, after China. By 2022, more than 442mn Indians are predicted to own a smartphone and, although the market took a massive hit from COVID-19 this year, it has maintained solid predictions, even as the global market is expected to shrink by by the close of 2020. These figures are being driven largely by a combination of COVID-19, which is forcing millions of Indians to attend school and work remotely using smartphones in a country where older devices were almost ubiquitous until a few years ago, and the ongoing digitalisation of the Indian economy. 
In response to this opportunity, Samsung has doubled down on the Indian smartphone market, which Chinese firms until now had largely captured, due to their ability to provide flagship devices at mid-range and budget price points. In fact, at the beginning of the year, - with a staggering 43% coming from a single vendor, BBK Electronics.
Now, thanks to nationwide reluctance to buy Chinese, Samsung is rapidly expanding its foothold in the Indian market, a move supported by the recent launch of several budget and mid-range devices like the . 
However, the vacuum left by Huawei and other Chinese firms in India has drawn out Samsung's other major competitor - one which, unlike Huawei, doesn't have any problems in the branding department. 
Despite ranking third on recent tallies of smartphone sales, Apple has managed to accrue huge revenues and profits in 2020. In Q2 2020, the company accrued 34% of the total smartphone market revenue, and a of the net industry profit for the quarter. 
A few years ago, Apple may have had issues gaining ground in the Indian market, as it's a premium retailer in a market that values budget and mid-range devices above all else. However, the successful launch of the iPhone SE has proven that Apple can compete in the more affordable range. 
The company earlier this month, and plans to open a physical store in Mumbai in 2021, a year which is sure to see Samsung and Apple fighting to corner the market, as Chinese manufacturers desperately try to maintain their grip on a lucrative region primed for explosive growth.