Will 5G save the virtual Super Bowl?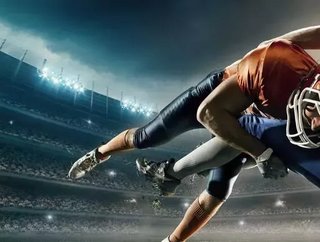 Verizon is using 5G to power a host of new virtual experiences to enhance this year's Super Bowl. Is this the future of post-pandemic sports...
Another year, and soon another Super Bowl will be upon us (and with it, another excuse to visit my favourite subreddit, r/superbowl - for fans of superb owls everywhere).
In 2019, more than 70,000 people crowded into the Mercedes-Benz Stadium - home of the Atlanta Falcons - in Georgia. This year's game, which is being held at Raymond James Stadium in Tampa, Florida, will have its in-person attendance capped at 22,000 people - meaning just under two-thirds of the arena's 65,890 seats will be empty. 
In the age of COVID-19, what does the US' biggest annual sporting event look like? 
The US is adding comfortably more than 100,000 new coronavirus cases daily, with its total cases exceeding 26mn, and the country is bearing down on half a million deaths fast. Even as vaccines continue to be rolled out across the US, the country (along with others that royally screwed up handling the virus' spread - and all had right wing populist leaders when the pandemic began, which is weird - like the UK and Brazil) is a long way from the end of its ordeal. 
A 5G Fast-Pass to the Gridiron
In order to ensure that Super Bowl 55 isn't just the latest in a long line of bummers, Verizon is throwing its weight behind the potential for 5G to the viewing experience for fans watching at home. 
In preparation for the event, Verizon has reportedly invested $80mn into expanding its permanent 5G network deployments across Tampa and surrounding Raymond James Stadium in preparation for the game. The company has also laid 70 miles of high speed fiber, installed an upgraded distributed antenna system (DAS), and powered up 281 small cell antennas that will provide coverage at events in and around the stadium as well as Downtown Tampa, Ybor City, and the Tampa Riverwalk.
"With 5G, we are beginning to see the transformation of various industries and the innovation that comes with it," said Diego Scotti, CMO of Verizon, adding that, "Reimagining live events is one of the best use cases for the power of 5G." 
Verizon is partnering with the NFL's official app, in order to let audience members with iPhone 12s view the game from seven different camera angles while in the stadium and five angles at home, as well as project augmented reality statistical overlays for different players. 
Game on
In addition to the viewing experience of the game itself, Verizon is also using the Super Bowl as a platform for several other 5G showcase events. 
The company has arranged for a massive replica of the Raymond James Stadium to be built in popular battle royale shooter Fortnite which it claims will "give gamers the opportunity to interact with their favorite NFL players and pro gamers in a way that's never been done before," including four new football-inspired minigames and some secret prizes. Verizon claims that its 5G Ultra Wideband network will deliver the whole virtual event with ultra-low lag and high speeds.
Verizon is also streaming via Twitch in an event that will see several NFL players and professional gamers compete in the Fortnite arena. 
"During a year like this one, it is a thrill to transform the Super Bowl experience by creating a first-of-its-kind virtual stadium in Fortnite that brings a new level of gaming to life, while at the same time we're innovating the in-stadium experience," added Scotti.