Riot Games "Valorant" goes mobile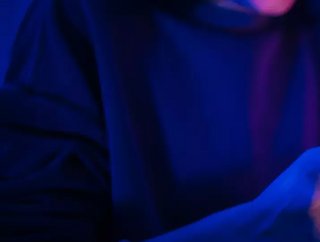 Riot Games is making its popular PC game "Valorant" available on mobile devices.
American video game developer Riot Games has announced that it is creating a version of its PC game "Valorant" for mobile platforms. The release comes at the same time as the game's one-year anniversary. 
The PC version of the game, which was launched last year, is played by an average of 14mn players every month, the company said, which hopes that the mobile version will be just as popular. Riot says that the new mobile version will be called Valorant Mobile, with the launch following the game's biggest online competitive tournament to date, held on 31st May, which saw over 1mn viewers tune in to watch. 
Talking about how the idea was introduced, Anna Donlon, Executive Producer at Riot Games, said: "We didn't start out with 'We're making Valorant on mobile,' we started out with 'Can we make Valorant on mobile?' with a lot of skepticism. For us, whatever you get out of playing on PC, you should get out of playing Valorant on mobile. But we have to recognize that the mobile player need is different".
She added that the process for the game's move to mobile started with a list of questions about the features that made Valorant easily recognisable, before deciding if re-creating this in a mobile-friendly way could be achieved. According to Donlon, the most important part of the project was ensuring that the game was not a comprised version of the PC format, but a "unique-to-mobile" experience.
Donlon said: "[In] the same way that we're not going to deliver a subpar mobile experience for mobile players, we're not going to compromise the PC experience either. We're not trying to convert Valorant PC players into Valorant Mobile players or vice versa. We're absolutely just as committed to keeping the PC experience at the quality level it is or higher, and we're not going to compromise it in order to address the mobile market".
What other games have been converted from PC to mobile platforms?
Earlier in 2021, Riot games also made a mobile spin-off of the game League of Legends, called Wild Rift. Another widely-played game Call of Duty also had a mobile version which was released in October 2019, two years after the game PUGB mobile was launched. 
There are also reports that a smartphone version of the game Apex Legends is due to be released, although an official launch date is yet to be announced. 
Details of Riot Games' latest release haven't been made in full, and Donlon says that the company is "not confirming dates" for the launch of Valorant Mobile, but that "hopefully that's something we'll be able to see in year two". 
In addition to the mobile version, Riot Games has also planned for a console version of Valiant. However, the company is still in the exploration stages of this idea and, if produced, it would not be the main platform for the game.