Nokia stocks soar as part of r/WallStreetBets phenomenon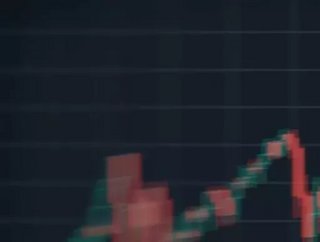 In addition to GameStop and AMC, Nokia's stock price jumped by as much as 90% this week...
So, it's been kind of a wild week. On Wednesday, stock prices of several legacy tech firms skyrocketed as part of a coordinated effort by a large number of amateur traders coordinating via Reddit. 
Members of the Reddit community r/WallStreetBets banded together this week to make an attack on a Wall Street Hedge Fund in the process of short selling entertainment retailer GameStop. Stock in the company went from a value to $39.12 last week to $347.51 per share on Wednesday. 
Now, putting aside the fact that a bunch of hedge fund managers just got played by a cohort of reddit users with usernames like Thicc Dads Club and Deep Fucking Value, which is beyond hilarious, the phenomenon of amateur traders using the Robinhood smartphone app to buy invest en masse in companies that hedge funds were shorting has also boosted the value of a number of other firms. 
Some, like AMC Entertainment - a struggling movie theatre chain - and the joke cryptocurrency Dogecoin probably aren't cause for much concern. However, owners of shares in Finnish digital communications company Nokia woke up on Thursday to an unexpected bonus. 
From a starting point of $4.87 on Wednesday morning, Nokia stock over the course of the day. Nokia is the only European stock to have been boosted by the run, and the company's own response to the event has also been amusing. 
"Nokia is not aware of any material, undisclosed corporate developments or material change in its business or affairs that has not been publicly disclosed that would account for the recent increase in the market price or trading volume of its shares," said the company in on Wednesday night. 
Whether there will be any long-term consequences of the phenomenon remains to be seen. Somewhat predictably, hedge fund managers have loudly called for regulations that prevent social media-coordinated investing - because a single group or entity having enough money to influence the market would be a terrible thing, wouldn't it? 
Bloomberg's response was also , with opinion columnist Alex Webb writing that "if the Reddit frenzy continues, and other European companies start getting swept along by the tide, executives may start thinking twice about whether they want to retain their American listings."