What does the US' Infrastructure Bill mean for broadband?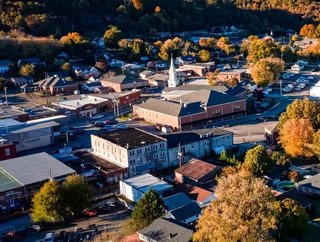 With the United States experiencing gaps in broadband coverage in rural areas, we take a look at how the new bill aims to improve internet connectivity
Access to broadband across rural areas in the United States is proving hard to come by, and lawmakers in the country have been issuing warnings for years that the dips and gaps in connectivity are most likely negatively affecting many aspects of American life, from health concerns to job and education prospects. 
In response, the senators have introduced new US$1trn legislation, of which US$65bn is being pledged to ensure that hard-to-reach communities are connected to high-speed internet, in addition to helping low-income households sign up for broadband services. As part of the changes, the bill also aims to help lower the overall cost of joining an internet provider.
Access to reliable, high-speed broadband is essential to modern life in the United States
The legislation states: "Access to affordable, reliable, high-speed broadband is essential to full participation in modern life in the United States" and is arguing for the US government to take action. Currently, there are tens of millions of Americans who don't have a reliable, high-speed internet connection, meaning that it is difficult for them to work and talk to friends and family online - all things which have become necessities during the pandemic. 
In spite of his attempts to improve this situation through an initial proposed £100bn investment, President Biden has come to an agreement to lower the overall price of joining a broadband service to make it more affordable. 
How is the US$65bn bill going to be spent?
According to a source at The New York Times, the majority of the capital, around US$42bn, will be split into grants spent directly on service improvements. It would leave US$100mn spare to cover all 50 states followed by a further US$100mn to be divided between American Territories.
The legislation is also putting aside US$14bn for the conversion of a programme that aims to provide subsidies to low-income families to help them pay for WiFi connectivity. Specials funds have been taken into consideration, too, for the Appalachian Regional Commission.