Vodafone and AST SpaceMobile plan to deliver 5G from space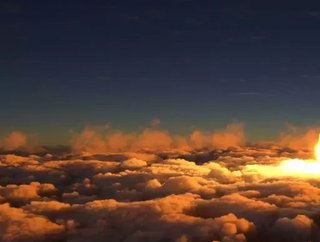 As part of a new partnership, AST SpaceMobile and Vodafone are planning to launch a space-based commercial mobile communications service as early as 202...
Texas-based AST & Science has had a busy week.
First, the company announced plans to leave its startup phase and go public with a special purpose acquisition company (SPAC) on Wednesday. The SPAC in question is New Providence, a specially formed chell corporation that will effectively sign AST & Science to pursue its goals of driving innovation in the satellite mobile coverage market. The deal is expected to close in Q1 2021 and gives AST & Science a market equity valuation of $1.8bn.
The cash proceeds of the arrangement will fund the first phase of the company's space-based telecommunications venture. 
In addition to charging towards being a public company, the company's space-based cellular network division AST SpaceMobile announced that, in partnership with Vodafone, the companies plan to launch a space-based commercial mobile communications service as early as 2023. 
AST SpaceMobile will be the first service of its kind to connect standard mobile phones at 4G and 5G speeds using AST SpaceMobile's patented space-based network.
The network, when the first phase is completed, will cover 49 countries around the Earth's equator using a fleet of 20 satellites to deliver seamless, low-latency mobile connectivity to approximately 1.6bn people.
Abel Avellan, Chairman and Chief Executive Officer of AST SpaceMobile, commented: ""Our high-speed, low latency platform represents the world's first venture aimed at massively closing the digital divide by bringing affordable and accessible connectivity to the regions that need it most. We believe our game-changing solution will serve to drive universal and global connectivity, allowing societies to utilize digital technology to gain greater access to knowledge and information."
The initial coverage area, AST SpaceMobile confirms, will target zones above and below the equator, including rural and remote areas of a number of markets where Vodafone will integrate the technology into the services provided by its Vodacom, Safaricom and Vodafone brands. 
Depending on whether or not it gets regulatory approval from local governments, AST SpaceMobile and Verizon hope to start delivering their services to the Democratic Republic of the Congo, Ghana, Mozambique, Kenya, and Tanzania. 
There are also reportedly plans in the works to apply for an operator's license in India as well. 
Shameel Joosub, the CEO of Vodacom Group, said: "Providing affordable mobile coverage for everyone requires a blend of technologies and infrastructure, from traditional masts to small cells, balloons and satellites at the edge of space. While we have been adding deep rural network sites to connect remote communities without any coverage, the lack of power in some areas creates insurmountable obstacles. AST SpaceMobile will ensure that remote communities in many sub-Saharan African countries can have access to the latest digital services."