How can cloud services providers keep adapting to COVID-19?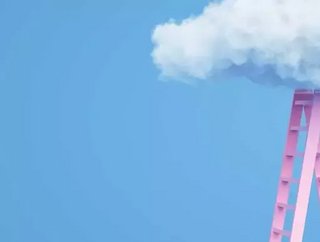 Kevin Billings, Director and Communications Industry Principal at Pegasystems, shares his insights into the way forward for cloud service providers in 2...
COVID-19 has changed the communications sector in a multitude of ways. Since the first of many lockdowns, a reliable internet service has become the life force of both companies and consumers. 
At the same time, the pandemic has also highlighted the weak areas possessed by Communications Service Providers (CSPs), such as their ability to meet the growing demands of their customers. As we move through the year, these are the trends that are likely to make an appearance in the Telco industry in the coming months:
Edge computing and 5G will support the growth in streaming
Understandably, streaming services experienced unprecedented growth last year, for example, YouTube now has over 2 billion monthly users. Moreover, in North America, the gaming and esports industry has shown signs of growth, and this year, this trend is expected to be replicated in European markets. 
To accommodate these changes, service providers will need to ensure there is improved connectivity and low latency internet so that viewers can stream this sort of content without a hitch. To achieve this, edge-computing combined with the power of 5G will be their main objective. In order to move their services to the edge in the months to come, Telcos will seek partnerships with well-known cloud providers such as Google Cloud and AWS in earnest.
New strategy for market growth: network-as-a-platform
So far, considering the large investment 5G has received, it has not yet delivered the returns CSPs were expecting. Therefore, 2021 will see the emergence of a 'Network as a Platform' style service. Network-as-a-service will be the solution to achieving market growth for CSPs, as it will lead to dedicated 5G network slices for specialised requirements being offered to enterprise clients as a service. By adopting this method, they can now also compete with OTT players who are striving to take over the majority of the market. 
With this increased use of and reliance on the 5G network, improvement and simplification of network expansion and maintenance will become more critical. Cloud providers and CSPs will need solutions which tackle the growing complexity of network deployment and ensure network resilience.
Acceleration of the Internet of Things (IoT)
The move to edge computing will enable the greater use of IoT sensors and the ability to better monitor and measure impacts in a low latency environment. Such sensors have myriad uses, from improving weather predictions and warnings to enabling autonomous vehicles in urban and suburban areas to improving crop yields on farms. We will also see this technology drive new healthcare diagnostic and treatment solutions and accelerate the digitisation of manufacturing processes.  
Affordable broadband delivery as a priority
Due to the lockdown, many people have been working from home which has placed more pressure on Telco providers to ensure broadband is delivered to homes at top speed to locations that were previously overlooked. Moreover, as the speed and quality of the internet is now a top priority to the enterprise due to the increase of home working environments, CSPs should be focusing on how they can provide their users with a better quality of service. 
However, building the infrastructure to support this is both time consuming and requires a sizeable budget. To fill this monetary gap, CSPs will look to merge or acquire other organisations in their sector to combine complimentary services. 
Some CSPs are already taking this approach, such as the merger of O2 and Virgin. Alternatively, we might see companies spin off network-related infrastructure into a separate entity. In fact, Vodafone has already taken the plunge with Vantage Towers. In doing this, they will gain access to funds that can be used for network expansion and upgrades, as well as simultaneously addressing shareholder dividend commitments.
Restricted data bundles become a thing of the past
Even though currently only the highest-paying customers are able to receive unlimited 5G data, in 2021 there will be a shift towards unlimited data models that are similar to how consumers pay for their home broadband. 
The reason behind this transition is because the number of digital products and services that are being used by individuals which consume vast amounts of data has dramatically increased during the pandemic. 
To attract and retain customers, telcos understand they have to pander to their customers' changing needs.  
Less store dependency
Despite the fact that many Telco retail stores were already facing closure, the lockdown measures brought about by COVID-19 definitely sped up the process. However, the question of whether or not this will be a permanent change in 2021 is arguable. 
It's likely we will witness an adoption of Apple's store model of experiential outlets, using a combination of self-service stations and human customer service staff. 
Where there will be a reduction in the number of stores, this will catalyse a shift in the channel-mix and an accelerated migration to digital channels. To further decrease the dependency on stores and customer service centres, operators will do their best to leverage self-service technology online to resolve their customers' problems as quickly as possible. 
Having the right digital channel capabilities will be essential to improving customer engagement, customer lifetime value and reducing churn as consumers expect the same level of service online as they do with organisations in other sectors who are leading the way, such as online banks and retailers.
Enhanced digitisation of customer interactions
With the reduced dependency on retail stores and call centres, the pandemic is driving new behaviours amongst consumers. They are now more comfortable in using self-service digital channels to access services and information which they would previously have accessed in a store or by phoning a call centre. 
The continued consumer push for a digital experience will drive a greater reliance on Artificial Intelligence (AI) and Machine Learning (ML) to enhance digital processes. CSPs will need to invest in new capabilities to drive the experience customers are demanding.