Connectivity: Going Above and Beyond (the Atmosphere)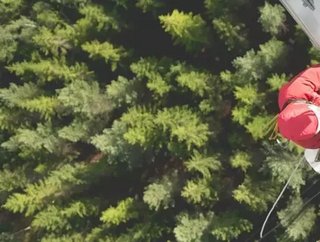 With the growth of remote work, the ability for carriers to deliver connectivity to remote, rural and marginalised areas has never been more important...
One of the key lessons taught to us by the pandemic is that, not only will universal, resilient, high-speed connectivity be an essential building block of the next decade, but right now, digital infrastructure is still a ways away from meeting those needs.
This is the digital divide. The idea refers to a growing gap between the underprivileged members of society (like the poor, rural, elderly, and handicapped portion of the population) who live without access to computers or the internet, and the wealthy, middle-class, and young people living in urban and suburban areas who have access to and can afford it. 
Around the world, the digital divide between affluent, urban, digitally served communities and remote, marginalised ones is threatening to get bigger as carriers focus their 5G (and 4G LTE) efforts on delivering faster service to more populous markets. In many ways, it's another reflection of the income and wealth equality that persists throughout multiple regions. However, if the world is going to pivot in the direction of a post-COVID-19 world where people can, and likely will, work from home, these disparities need to be addressed, before the benefits of the "new normal" become just another indicator of socio-economic and racial injustice. 
Avanti: Breaking the Technical Barriers
UK-based communications firm Avanti may present at least a piece of the puzzle when it comes to solving rural connectivity issues. Founded in 2002, Avanti has spent the past 19 years growing into one of the global leaders in the race to deliver high-speed, universal telecom coverage from space. The company's vision has been to design, build and launch a network of satellites that augment terrestrial telecom connectivity, broadening the reach of existing networks and bringing new generation tech (like 5G) to more people that was previously possible. 
During the pandemic, Avanti CEO Kyle Whitehill notes that, "there has been a push to ensure satellite communications have a well-defined role in 5G networks," adding, "there is no doubt that 2020 was a challenging year for many. The past year has taught us that it's important for the satellite communications sector to be flexible and adaptable, and now, more than ever, come together to connect those in rural and remote regions, keeping lines of communication open for government bodies and medical professionals in times of crisis." 
In the UK, Avanti partnered with mobile operator EE (and fellow satellite communications company Gilat Satellite Networks) to develop a secondary network across the country to better support the needs of medical personnel and first responders. The leading role that satellite communications played in setting up this Emergency Services Network (ESN) could point the way forward for the role the technology could have in powering more resilient connectivity in rural and remote areas.  
Beyond the UK, Avanti has been leveraging its technology across Africa in order to better support rural communities for whom internet connectivity has gone from a luxury to a non-negotiable necessity during the past year. 
Supporting Vulnerable Communities From Above
In a world where, according to Avanti's group director of HR, Debbie Mavis, we can expect to see people travel less for work throughout all parts of the world, delivering stable internet connectivity wherever and whenever people need it is going to be crucial. 
"There are many ongoing projects that we are honoured to be a part of, and it is our aim to connect communities in areas where they don't have access to good connection. We work directly with SINA (Social Innovation Academy) to provide refugees and host communities in Uganda with solar powered satellite broadband connectivity. This directly supports access to information, humanitarian and livelihood services within refugee settlements. The solution designed will also be installed into seven other sites across Ugandan Refugee settlements," she explains.  
"Looking ahead at the shift we are seeing in people travelling less for work in all parts of the world, it's important to be able to provide high stable connectivity in remote regions. Our collaboration with SINA (Social Innovation Academy) will see high-speed internet access introduced across some of the most remote areas of East Africa, enabling refugees to access tools to increase self-reliance and rebuild livelihoods, in addition to reconnecting people with their loved ones online."
Getty Images
"In spite of the challenges thrown up by COVID-19, we have achieved some great outcomes in connecting rural locations," says Eva Court, Avanti's director of carriers for EMEA. "We are working with the largest Mobile Networks Operators across Middle East and Africa, supporting them to expand their networks to reach rural communities across sub-Saharan Africa. We are doing this by providing VSAT connections as part of a turnkey solution, across 2G, 3G and 4G (LTE) enabled sites in rural areas." 
Court adds that the project is bringing connectivity to several locations which, "have never before been connected to the rest of the world in this way, ensuring inclusiveness of local communities." 
Based on these projects, Whitehill believes that satellite can provide a huge leg up to mobile operators looking to expand both 5G and 4G LTE services into rural areas where terrestrial infrastructure is lacking. "There are a number of key and immediate roles that satellite can play in the 5G ecosystem to help in the shift towards remote working," he says. "These include, providing backhaul connections to remote and rural locations, as well as providing 5G services direct to homes and small businesses."