Utilising spectrum for the ultimate consumer 5G experience
By Sylwia Kechiche, Principal Industry Analyst at Enterprise at Ookla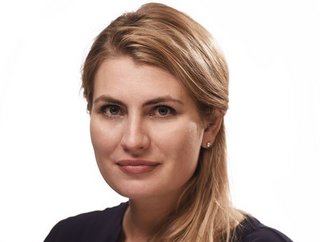 Sylwia Kechiche, Principal Industry Analyst at Enterprise at Ookla. Credit: Ookla
As consumers continue to pay higher premiums for 5G mobile tariffs, their expectations for continuous, reliable network experiences are increasing
5G networks are scaling up at speed. With the addition of 136 million 5G subscriptions between October and December 2022, the global total stands at over one billion. The industry's 5G marketing messages have long promised improved handset performance. While this potential is clear, the reality is a little more nuanced.
As 5G operates over a greater range of spectrum bands than previous generations of mobile networks, performance can vary depending on the spectrum in use. When scaling up robust and reliable 5G networks, operators must focus on effective network planning and optimisation to support the myriad 5G use cases as, when, and where customers require.
Despite whizzy telco marketing that positions speed and super low latency as 5G's differentiators, network consistency and reliability remains king for telco customers today. It's true to say that particular use cases such as gaming and streaming require such high performance touted for 5G, but what is high performance without continuous network reliability? After all, we've all felt the frustration of trying to make an important call only for it to drop at the worst moment.
As consumers continue to pay higher premiums for 5G tariffs, their expectations for continuous, reliable network experiences increase, while their tolerance to network outages significantly decreases. Delivering consistent 5G also becomes even more challenging to offer, as adoption scales.
Network resilience: All eyes on spectrum
5G performance depends heavily on an operator's 5G spectrum holding; the larger the allocation of mid-band or C-band spectrum, for example, the faster the 5G download speed. When reviewing spectrum for 5G, operators need to weigh up performance gains with existing network topography and network goals and ambitions.
Utilising adequate spectrum holdings will help operators to provide the best 5G consumer experience. To do so, they must design their networks to reflect today's and tomorrow's consumer and enterprise mobile connectivity use cases.
So, what types of spectrum bands are in use currently, and what band is best for 5G?
Low-band (sub-1GHz) spectrum can travel farther, cover a greater geographical region, and provide deeper penetration within buildings, making it ideal for connections in densely populated cities. But the low band spectrum cannot deliver 'true' 5G speeds.
Mid-band (1-6 GHz) spectrum, especially the upper mid-band – otherwise known as C-band – is the so-called 'sweet spot' for 5G. It offers a good combination of propagation and capacity. But with existing 2G, 3G and 4G networks already reliant on the lower mid-band, operators must consider prioritising networks with the highest demand.
The high band spectrum, also called the millimetre wave (mmWave) spectrum, can deliver super-fast speeds, but has limited range. So far, mmWave spectrum allocation has been lacklustre, with only 15 European countries using licensed mmWave. Speedtest data in the US shows that users on 5G mmWave achieved speeds that are 4.29 times faster than mid-band, 6.86 times faster than C-band, and a staggering 26.1 times faster than low band. As uptake increases in Europe, so should network densification and the rollout of small cells that the mmWave device ecosystem currently lacks.
Utilising the best spectrum holdings is only possible if operators have enough spectrum at their disposal to allocate to 5G. This entails procuring new spectrum (C-band and mmWave), as well as refarming spectrum used by legacy networks. Refarming low-band helps to broaden 5G coverage, while mid-band helps to deliver on the promise of ultra-fast mobile network speeds. Refarming can also prove particularly beneficial when it comes to meeting sustainability ambitions.
Sustainability: Switching off and shaping up
Operators must focus on one of two things if they're to position themselves well for the new era of 5G maturity: either phasing out redundant legacy network infrastructure or re-evaluating investment into spectrum band holdings.
In the UK, three of the four mobile network operators have confirmed plans to switch off their 3G networks by the end of 2024, and all mobile providers plan not to offer 2G services beyond 2033. The rate of network shutdowns is also increasing across Europe. So far, 21 operators across 11 countries have retired 3G networks, marking a notable step away from legacy networks in Europe. The reason is obvious, while 2G/3G customers use less data, the underlying networks for 5G are around 30-40% more energy efficient.
At the same time, refarming spectrum allows operators to use their assets more efficiently to enhance their existing and future networks. Other operators are also shifting to renewable energy sources and network load optimisation to keep overall network energy consumption down. This is critical to meeting net zero targets while also minimising operating costs, of which energy consumption is one of the most costly. These efforts will dominate the industry over the next decade.
Shutting down legacy networks is a complex job for mobile network operators. But the upsides of doing so are two-fold: more spectrum for disposal and a smaller network carbon footprint. The end result is an optimised network that delivers the ultimate consumer 5G experience.
Sylwia Kechiche is a Principal Industry Analyst, Enterprise at Ookla, which provides solutions for both crowdsourced and controlled network testing, along with comprehensive global insights on network conditions, QoS, QoE, and consumer experience.