Transcelestial achieves commercial 5G breakthrough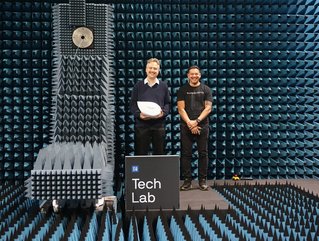 At the University of Technology Sydney, Transcelestial proved the ability to deliver 5G connectivity wirelessly using laser technology at a 10Gbps capacity
This successful test represents a major commercial 5G breakthrough, as it demonstrates - for the first time - a possible way for telecom cell towers to deliver 5G connectivity wirelessly, using laser technology, instead of fibre cables or radio frequency solutions.
What Transcelestial's breakthrough means for 5G
At a new demonstration site at the University of Technology Sydney, Transcelestial proved that wireless 5G connectivity can be delivered at a 10Gbps capacity using laser technology.
Currently, one of the greatest challenges facing the global telecoms industry is that of distribution. Billions of people around the world are still not connected to an internet source of a sufficient quality, even though many are located within 10km of the nearest fibre optic cable.
According to Transcelestial, the main deterrent to ubiquitous internet delivery in cities is the cost and delays associated with rolling out fibre cable, and spectrum or bandwidth challenges associated with radio frequency technology.
5G requires nearly 10 times the densification of cell tower infrastructure and, furthermore, traditionally each additional tower needs to be connected to a fibre optic cable, which can be expensive and slow to deliver, given right of way challenges.
Alongside this, providers are having to navigate the world's rapidly increasing connectivity demands, and implement the robust interface required to successfully deliver 5G.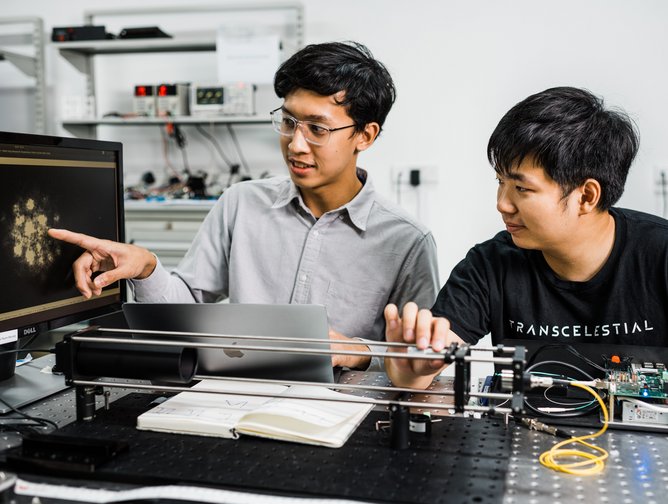 So, Transcelestial's alternative to conventional physical fibre cables promises a far more scalable solution, which is reliable, secure and robust.
"Solutions to the global internet distribution challenge have been limited by infrastructure and hardware - today we've broken that ceiling. Until now, most telecom and internet service providers could only rely on physical fibre connectivity as a solution to deliver 5G, everywhere. Transcelestial's laser comms technology gives us a viable alternative to connect our digital future and meet civilisation's long-term communication needs," commented Mohammad Danesh, Co Founder and CTO of Transcelestial.
"Running this demonstration through the conditions at UTS Tech Lab's site showcases how our technology translates to real world applications. We chose to work with our collective partners on this demonstrator, as like us, they are innovators in their own domains when it comes to delivering 5G. Trancelestial's lasers are here to stay and we're excited to be in conversation with telecom first-movers to explore opportunities to pioneer our technology locally and beyond," added Chantra Hang, Australia, New Zealand and Pacific Country Manager for Transcelestial.