Top 10 sustainable solutions in the mobile industry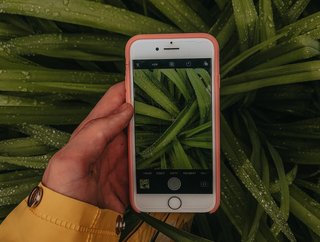 Mobile Magazine's top 10 sustainable solutions
The 10 best ways the mobile and telco industry can tackle its environmental impact with sustainable solutions, as chosen by Mobile Magazine
With the mobile and telco industry playing a significant role in our daily lives, it's safe to say the impact it has on the environment is equally significant. A 2018 study conducted by researchers at McMaster University in Canada found that by 2025, the communications industry could use 20% of the world's electricity and create up to 5.5% of the world's carbon emissions. Individuals and companies across the sector have committed to missions in a bid to tackle their contributions to the climate crisis, whether it be decommissioning old practices or forging ahead with innovative, modern and sustainable solutions.
These solutions – and the approaches of companies adopting them for the survival of their brands and the planet – are not mutually exclusive, and a combination of approaches will more than likely be required to achieve a comprehensive, imperishable sustainability model. Additionally, with an ever-evolving industry, new technologies or practices in development may emerge as better solutions in the future.
It's clear to see that sustainable solutions and practices are naturally high on telcos' agendas – so perhaps other industries may take inspiration and follow suit in their endeavour for a more sustainable future?
Renewable energy adoption
Based on research by the UN RaceToZero for COP26, the mobile industry should aim to decarbonise 70% of its electricity use by 2030.
In the wake of the COP 27 summit in Egypt in November 2022, figures from the GSMA – a non-profit industry organisation representing the interests of mobile network operators worldwide – revealed that global mobile operators are making strong progress in maximising the use of renewable energy in their networks.
The GSMA's analysis, which uses data from 33 operators covering 86 countries and around half of global mobile connections, shows renewable electricity use increasing across the mobile sector. It also shows that European networks are leading globally, purchasing on average 71% renewable energy. But, on a global scale, mobile networks in 41 of the 86 countries surveyed use more than 75% renewable energy, with just 4%of renewable energy coming from self-generation of renewable electricity.
Investing in liquid cooling units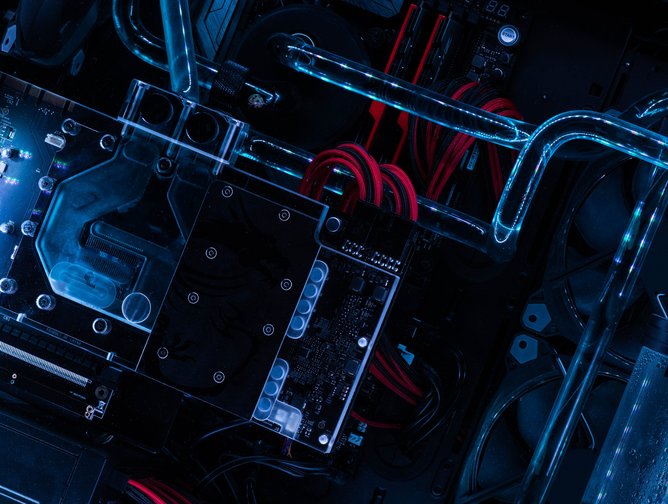 Nokia's liquid cooling has proven to reduce power by 70% and operating expense by 30%
ABI's Research's 2022 findings also suggested that using liquid cooling units is an efficient and drastic way telco companies can address their sustainability concerns. For example, Nokia's liquid cooling has proven to reduce power by 70% and operating expense by 30%.
Fei Liu, 5G & Mobile Network Infrastructure Industry Analyst at ABI Research recommends operators should deploy the new generation of equipment and adopt efficient cooling technology to reduce power consumption at the equipment level. The units are 30% lighter and half the size of the standard active air conditioning units deployed at cell sites.
Liquid cooling can also help detect leaks, something air cooling can't do. As well as being more efficient – and having a less negative environmental impact – liquid cooling is convenient and flexible. Where air cooling depends on humidity, liquid cooling maintains an optimal temperature and humidity even in the driest of environments so technology can effectively run in optimal conditions.


AI
AI is becoming an increasingly more prominent part of businesses and individuals' daily lives – and the mobile industry is no different. With energy consumption already accounting for around 50% of all telco network operations cost, 78% of telcos are counting on AI energy solutions to cut their energy use. Power-hungry fans and power supplies consume around 20% of used energy, so AI solutions can target unused resources, which is key in meeting sustainability goals.
Optimising 5G hardware
Following on from the shutdown of old technology, ABI Research analysis from 2022 says telcos can embrace new ways of optimising the hardware deployed in networks, especially with the vast rollouts of 5G. In the report, researchers for ABI say that, if operators did adequately optimise, power consumption would be reduced by up to 70% – saving companies' pennies as well as the planet. This can be done through using gallium nitride (GaN) in massive MIMO antenna components, which can result in more than 50% increased power efficiency.

Shutting down 2G and 3G networks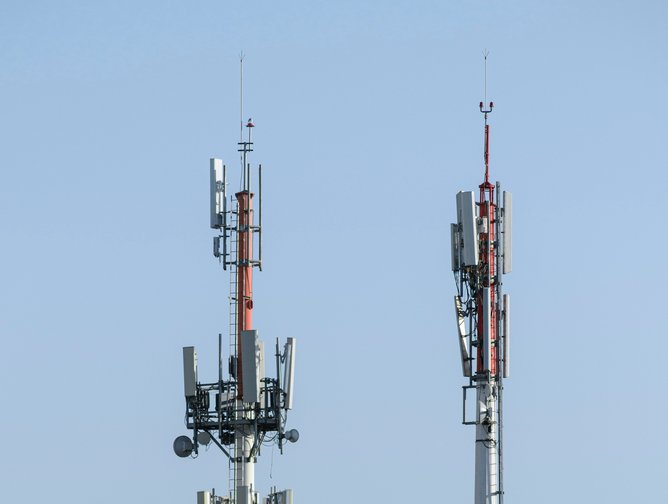 3G masts
When did your device last connect to 2G or 3G?
With current focus on the 5G generation – and the developments of planned successor 6G – operators have committed to winding down their operations. Although 5G is considered an energy-intensive technology, it's still more energy-efficient than 2G, 3G and 4G networks.
According to the Global Mobile Suppliers Association, 142 operators in 56 countries had completed, planned or were in progress with 2G/3G switch offs by October 2022. All UK mobile network operators have committed to closing their 3G networks, with EE saying goodbye to 3G in 2024 and Vodafone switching off from June 2023.
Advocating for policy change
Governments play a vital role in promoting sustainability. They achieve this by implementing policies and regulations that encourage environmental practices, such as providing incentives and setting compulsory targets for emissions reduction.
Mobile and tech giants have an opportunity to contribute to sustainability by leveraging their influence and resources to invest in research for the creation of new products and technologies that are more environmentally-friendly. Simultaneously, companies can collaborate with NGOs or academic institutions to advocate for sustainable practices and policies.
E-waste management
With mobile devices – and the technology used to create and sustain them – often boasting a short lifecycle, significant levels of electronic waste are sent to landfill or not disposed of properly. Implementing effective e-waste management programmes, such as recycling and proper disposal of redundant technology or devices no longer fit for purpose, can minimise environmental impact.
In a bid to tackle items thrown away due to isolated issues, manufacturers can also design instruments with modular components for easier repair and upgradeability – reducing the need for new devices.
Device longevity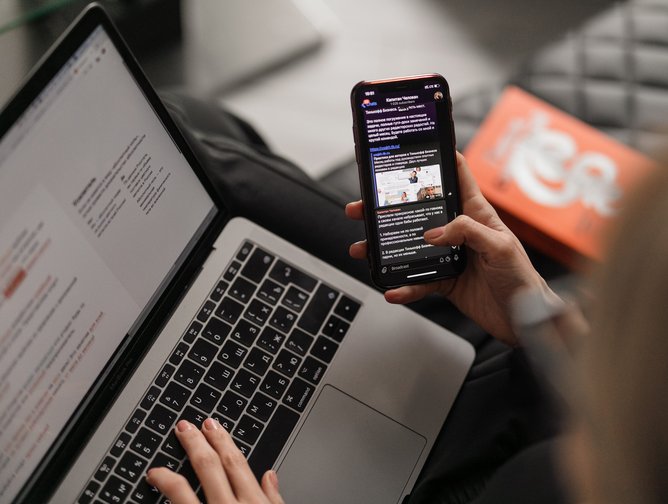 Device longevity
Mobile operators, alongside their provider partners, can implement sustainable practices with device management - whether that be using recycled or better quality materials or teaching customers how best to take care of their phone batteries to ensure a longer life.
Device lifespans are decreasing: according to 2023 Statista research, the average smartphone lasts 2.58 years – down 0.06 years from 2022. By 2025, it's projected that figure will dip below 2.5 years.
From using responsibly-sourced materials to advocating for workers' welfare, sustainability is at the forefront of Dutch electronics manufacturer Fairphone's practices.
Prioritising power-efficient hardware and software
In 2022, five major European operators placed energy efficiency high on their Open RAN development requirements. Those operators – made up of Deutsche Telekom, Orange, Telecom Italia (TIM), Telefónica and Vodafone – issued guidelines for a more sustainable approach to open, disaggregated network architectures. By working power-efficient guidelines in their operations, the networks, which have been collaborating on Open RAN developments since they signed a Memorandum of Understanding (MoU) in early 2021, aim to be more energy-efficient and improve security.
Reducing the need for physical transportation
The promotion of electronic services – and, in turn, reducing the need for physical transportation and paper-based transactions – can positively contribute to energy savings and a reduction in resource consumption.
However, FDM Group highlights how digitalisation has resulted in a significant increase in greenhouse gas emissions, so solutions must strike a balance while not creating new problems. The UN says the tech industry currently accounts for 2-3% of global emissions, a stat that's likely to increase rapidly as digitalisation takes over.