Tech Live London: Shaping the future of technology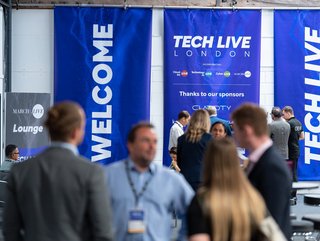 Bizclik Media Group brought together industry experts and thought leaders to share their expertise at its Tech Live London event
The world is becoming more interconnected than ever, with advances in technology changing the way we live. At Bizclik Media Group's Tech Live London event, people from all walks of business had the opportunity to be a part of the conversations shaping the future of technology today.
Held at the Tobacco Dock, London, on 23rd-24th June, the two-day hybrid event was held in-person and broadcast live via Brella, a fully interactive virtual platform.
It incorporated four zones: Tech & AI LIVE, Cloud & 5G LIVE, Cyber LIVE and March8 LIVE, which covered a wide variety of topics ranging from security and the metaverse to women in STEM. Below is a collection of some of the highlights on each of the different stages across the event.
Tech & AI
Looking at themes such as AI, Digital Ecosystems and Data & Analytics, the Tech & AI stage welcomed CTOs, CISOs and VPs of Technology from some of the most influential businesses in the world to share their insights.
They explored how technology has developed, how it's helping to solve problems, showcased the work being implemented right now and also looked at what is possible in the future.
The impact of COVID-19 was a hot topic, with it having driven digital transformation and cloud adoption, while also substantially impacting businesses with the shift to hybrid working. In one session, some of the issues raised referred to the use of technology as a substitute for human interaction and whether it could be, and would be, achieved through the current digital systems or even the use of holograms.
"It's basically about going fully virtual. Fully immersed technology that would take care of brainstorming workshops as well as every other aspect of meeting in person," said Kreshnik Mati, Vice President Technology at Klick Health.
Insights were also shared from companies including IBM, Unisys, Kainos, Sitecore, Interos, USAF, Oracle, JP Morgan, Tata, PwC and Infosys.
Cloud & 5G
Leading telecommunications and data centre executives came together to discuss their strategies and the future of technology. A highlight from across the two days on the Cloud & 5G stage was the exciting talk about robot-aided forestry management.
Ceren Clulow, who currently leads the Digital Connectivity Service in Nottinghamshire County Council, took to the stage where she explained all about the 5G Connected Forest.
This is a world-first project, delivering 5G connectivity into a woodland area that investigates the role of 5G in delivering visitor attractions for all ages and protecting the sensitive forest environment through robotic environmental management and live monitoring.
Aiming to transform and uplift natural spaces within the locality, they use robotic dogs that are programmed to explore the forest floor using sensors to detect terrain and its overall health, as well as identify the volume of sunlight reaching through the trees. The two dogs, Gizmo and Eric, also made a special appearance on stage – with Eric even showcasing a backflip!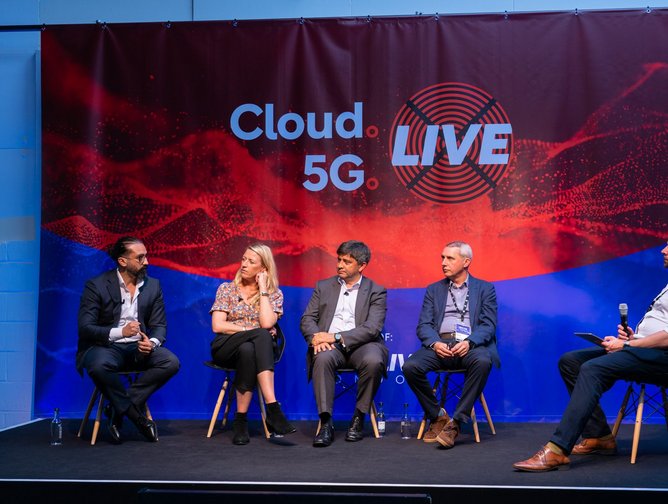 Cyber
Recognised as a crucial element of the technology industry, cyber security is a major concern for organisations globally.
Opening on the cyber stage on day one was a keynote presentation from Tammy Archer, CISO at Inchcape. Archer explained the various challenges CISOs are facing in the current changing climate. These included a rise in automated attacks and how attackers are becoming more motivated and knowledgeable.
"There are going to be times when you will face quite difficult circumstances, but I would say when it does come to that, you just need to take a step back and think about how you are going to approach the problem," Archer concluded.
Another great presentation came from Simon Chassar, Chief Revenue Officer at Claroty, who gave a keynote presentation on managing cyber risk and XIoT. Chassar explained how everything in the world is now becoming connected, which in turn is creating a vast threat landscape.
With more cyber attacks directed at the industrial industry, interconnected systems need to be protected, as the impact on society as a whole can be detrimental. Later on in the day, Simon Chassar was back on stage, but this time he was joined by Ian Lilleby, who is Group CISO at Sonnedix Group, and Rob Dyson, Global OT & IoT Security Services Leader at IBM. They discussed technological innovation, creating the right security policies for remote workers, and the ever-increasing volume of malware attacks.
Dyson explained: "It's an exciting time to work. We get to participate in this digital transformation, but we need to manage these vulnerabilities."
March8
The March8 stage showcased discussions on women in STEM and what can be done to encourage future female generations into a male dominated industry. Are girls institutionally discouraged from pursuing STEM careers? Is there a cultural issue facing young women entering the industry? Or is it a combination of the two (and more)? These are some of the burning questions that were discussed.
Paulina Laurie, Head of Women in Tech at Frank Recruitment Group, and Samantha Humphries, Head of Security Strategy, EMEA at Exabeam, took to the stage to discuss barriers of recruiting women in Science, technology, engineering, and mathematics (STEM).
Laurie explained that barriers seem to start at a young age with stereotypes, but that it can also continue into the workforce, with people often thinking: "If I cannot see it, I cannot be it".
Towards the end of the event, Samantha Karlin gave a keynote presentation entitled 'An Ethical Revolution in Tech', which spoke about AI perpetuating bias and the false belief of emerging technologies being neutral and unbiased. She urged the audience to focus on being empathetic and protecting 'feminist leadership'.
Other powerful talks from inspiring women shed light on some of their personal experiences with sexism and how they overcame barriers to pursue their careers.
Creating the technology of the future
These are just a few snapshots of the insights available from across the four stages. Attendees and other viewers can catch up on all sessions from the hybrid event through the Brella platform and on Youtube in the coming week. It enables on-demand viewing and provides a method of contact between registered attendees to allow businesses to collaborate further.
TECH LIVE LONDON was brought to you by BizClik MediaGroup, in association with Claroty, Salesforce, Kainos, Oracle, Virtus Data Centres, CloudFactory, NorwegianDatacenter, umlaut, Africa DataCentres, and more great partners.