T‑Mobile brings 5G internet to almost 5 million US homes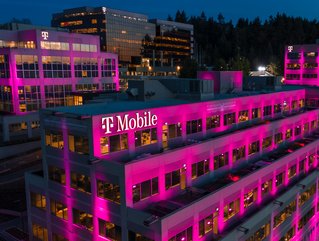 T‑Mobile has announced that it has expanded its American 5G network, reaching 5 million more homes across Colorado, Iowa, Kansas, Missouri and Oklahoma
T-Mobile's 5G home internet service has expanded to reach an additional 81 cities and towns, in five states across America.
This will provide 5 million more homes - including many located in rural America - with reliable, high-speed connectivity.
The latest step in T-Mobile's American 5G rollout
Across these five states, more than 1.1 million households still don't have any access to home broadband. So, T-Mobile's latest expansion will have a marked impact on connectivity across many of these towns.
According to a recent Greater Des Moines Partnership study, 40% of Central Iowa homes have a download speed of less than 25 Mbps.
What's more, estimates reveal that in Oklahoma, around a quarter of students don't have access to high-speed internet at home.
"T-Mobile's 5G Home Internet investment in Oklahoma is a great step forward for many in Oklahoma who need faster speeds and improved internet access," said Rep. Jeff Boatman.
"I can't thank them enough for their commitment and willingness to work alongside many others to improve internet access in the state."
This latest T-Mobile announcement comes after its other recent Home Internet expansion into the Southeast, Texas, Midwest and Southern regions of America, reaching tens of millions of homes.
"At T-Mobile, we're all about disrupting broken industries. And the broadband industry is big-time broken. Millions across this country are being left behind, unable to participate in the digital economy and in virtual learning, all because they don't have access to high-speed internet. That's just ridiculous," said Mike Katz, Chief Marketing Officer at T-Mobile.
"We're giving nearly 5 million more homes across Colorado, Iowa, Kansas, Missouri and Oklahoma a new, affordable option for fast, reliable 5G internet. With 5G Home Internet, along with efforts like Project 10Million, T-Mobile is doing real work to bridge the Digital Divide."