Sateliot and Telefónica 5G reaches space in industry first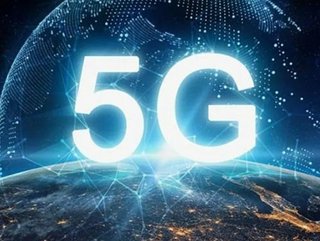 The successful end-to-end testing was witnessed by the European Space Agency. Credit: Sateliot
Sateliot says extending the reach of the 5G network to space is paving the way for "massive access to connectivity everywhere in the planet"
A partnership between a satellite telecom operator and the digital transformation arm of a multinational telecommunications company has resulted in the successful extension of the reach of the 5G network to space for the first time in telecommunications history.
Sateliot says the feat, achieved alongside Telefónica's Telefónica Tech and Telefónica Global Solutions (TGS) divisions, is "paving the way for massive access to connectivity everywhere in the planet".
Sateliot was the first company to operate a Low-Earth orbit (LEO) 5G IoT satellite constellation.
The successful end-to-end testing was witnessed by the European Space Agency and was achieved by providing satellite coverage extension to Telefónica's cellular network through standard GSMA roaming.
The test demonstrated successfully that a standard roaming connection can be authenticated by the Telefónica core through Sateliot networks.
"Sateliot has achieved an important milestone by successfully demonstrating the integration of Low-Earth orbit and NTN (Non-Terrestrial Network) with roaming capabilities in Store & Forward mode, along with two-step authentication into a 5G cellular network," said Antonio Franchi, Head of Space for 5G and 6G Strategic Programme at the European Space Agency. "This significant achievement marks a disruptive advancement in the realm of standard satellite IoT services. The successful integration of these technologies paves the way for the digitalization of the world, revolutionising how we harness satellite capabilities for the benefit of global connectivity and communication."
Connectivity in space for the better
Paul Kostek, IEEE senior member and systems engineer at Air Direct Solutions LLC, said: "The global demand for connectivity is opening avenues for new space technology, precision spatial analytics and satellites. The existing infrastructure in space is currently used for navigation, connectivity and weather observations.
"The future looks promising. With the continued investment from organisations and international governments, we can expect to see new opportunities and markets emerge."
Some case studies where Sateliot's application is relevant include the support of 43 million Americans reliant on private water wells, the generation of millions of dollars in savings in maintenance and repairs costs for shipping companies, the assistance to South African livestock owners in their fight to stop poaching and improve herd control, and the provision of a much more precise crop-monitoring system to farmers worldwide.
Marco Guadalupi, CTO of Sateliot, says: "We are in front of a game changer in future 3GPP networks that will reduce costs based on low density constellations and reduced ground segment infrastructure, minimising the impact in space and reducing time to market. The IoT industry is clearly headed toward the standard, and we are thrilled to enable it."
Technology & Technical Operations Director of IoT and Big Data at Telefónica Tech Carlos Carazo added: "This is a very important milestone for the industry."
*****
For more insights into the world of Mobile - check out the latest edition of Mobile Magazine and be sure to follow us on LinkedIn & Twitter.
Other magazines that may be of interest - Data Centre Magazine.
Please also check out our upcoming event - Cloud and 5G LIVE on October 11 and 12 2023.
******
BizClik is a global provider of B2B digital media platforms that cover Executive Communities for CEOs, CFOs, CMOs, Sustainability leaders, Procurement & Supply Chain leaders, Technology & AI leaders, Cyber leaders, FinTech & InsurTech leaders as well as covering industries such as Manufacturing, Mining, Energy, EV, Construction, Healthcare and Food.
BizClik – based in London, Dubai, and New York – offers services such as content creation, advertising & sponsorship solutions, webinars & events.
​​​​​​​