Samsung's new 5G devices to boost connectivity in Africa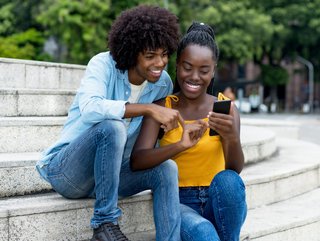 Credit: Getty Images
Samsung Electronics has introduced a new lineup of devices aimed at assisting Nigerians in maximizing the growing impact of the 5G around the country
Samsung Electronics has launched a new range of devices that aim to assist Nigerians in fully leveraging the potential of the 5G networks in Nigeria.
The Galaxy A54 5G and Galaxy A34 5G are two cutting-edge smartphones that demonstrate Samsung Galaxy's dedication to creating exceptional mobile experiences.
These latest additions to the well-known Galaxy A series allow users to capture smooth and clear videos, with a battery that lasts over two days.
Tae Moon Roh, President and Head of Mobile Experience Business at Samsung Electronics said: "With continuous enhancements to the Galaxy A series, we're ensuring that more people around the world can access our transformative innovations."
He added that cutting-edge mobile experiences are becoming "increasingly essential to everyday life," stating that the device's clear-quality images and bright conditions, enhance the devices leading Nightography and AI capabilities.
Cutting-edge technology
The Galaxy A54 5G and Galaxy A34 5G both showcase immersive Super AMOLED displays, with the former measuring 6.4 inches and the latter measuring 6.6 inches.
These displays have been enhanced for exceptional outdoor visibility, even in bright sunlight. The displays are equipped with an upgraded Vision Booster feature and a 120Hz refresh rate, ensuring that the screens will adjust seamlessly as users navigate various lighting conditions.
The 32 MP front camera on Samsung's Galaxy A54 offers astounding detail, whether users are taking a selfie or making a video call.
"Galaxy A54 5G and Galaxy A34 5G also guarantee up to four generations of OS upgrades and five years of security updates. These features allow users to access the latest software and security to maximise the smartphone life cycle," Roh adds.
Both of the new smartphones help to combat shakiness and blur with new and improved optical image stabilisation (OIS) and video digital image stabilisation (VDIS) technology. OIS and VDIS ensure that users are able to capture clear videos, even with shaky hands.