Samsung unveils latest range of foldable mobile phones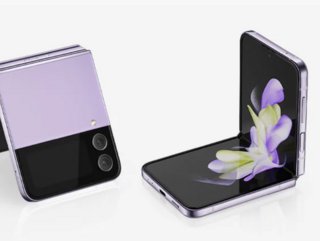 Samsung has launched its next series of foldable smartphones, including the Galaxy Z Flip 4 and Galaxy Z Fold 4, which are now available for pre-order
Samsung has announced the two latest additions to its foldable smartphone range - the Galaxy Z Flip 4 and Galaxy Z Fold 4.
Forming the next generation of its hugely successful foldable devices, both models will be powered by Qualcomm's Snapdragon 8+ Gen 1 chipset.
Both mobiles are now available for pre-order, and general availability will begin from the 26th of August.
Our first look at the Samsung Galaxy Z Flip 4 and Galaxy Z Fold 4
Specs of the Galaxy Z Flip 4:
A 6.7-inch FHD+ dynamic Amoled main screen (when unfolded)
22:9 ratio
187g
1.9-inch Super Amoled back display, showing notifications and enabling quick messaging when the phone is folded
8GB RAM, and either 128GB, 256GB or 512GB internal storage
3,700mAh battery.
Three rear cameras
A customisable exterior screen
Available in colours purple, pink gold, graphite and blue
Also available in a Bespoke Edition, which offers 75 different colour combinations of the phone's frame and glass
Starting price of EUR 1,099
Specs of the Galaxy Z Fold 4:
7.6-inch QXGA+ Amoled screen (when unfolded)
6.2-inch HD+ Amoled screen (when folded)
New taskbar design
Works with the Samsung S Pen
Three rear cameras
4,400mAh battery
12GB RAM, and either 256GB, 512GB or 1TB internal storage
Available in colours grey-green, black, beige and burgundy
Starting price of EUR 1,799
Both models can be charged wirelessly, have fingerprint readers on the side, and have a hands-free FlexCam.
Alongside this, both devices can operate in Flex mode, allowing the user to open the phone at an angle of between 75 and 115 degrees.
The next step for Samsung's foldable phones - will it be the next Note?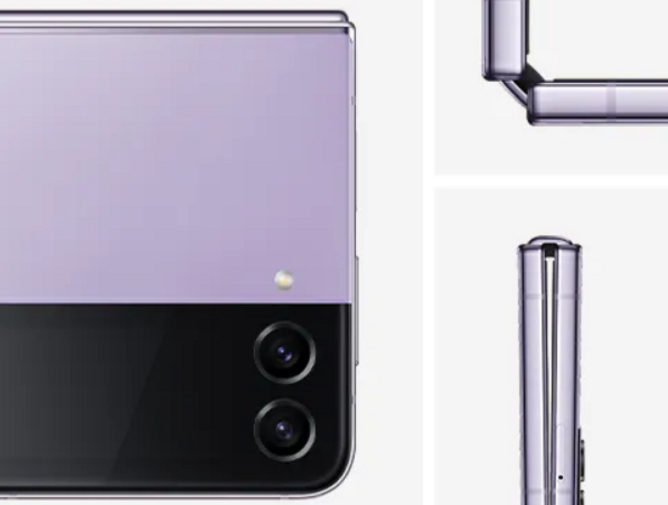 Samsung has spoken publicly about how it intends for its foldable phones to break into the mainstream market.
Although, currently, the phones are relatively rare to spot in public, Samsung hopes that the series' early successes will continue, eventually surpassing its highly popular Note models.
190 million Note devices were shipped by Samsung. In comparison, only 10 million of its foldable devices have been shipped so far - 8 million of these being the Galaxy Z Flip 3 and Galaxy Z Fold 3 units, which were the previous generation of its foldable phones.
So, it's got a long way to go yet. But, it will be interesting to see whether the foldable phones do eventually reach sales figures of this volume.