Reinventing remote and the 'new norms' for workplace culture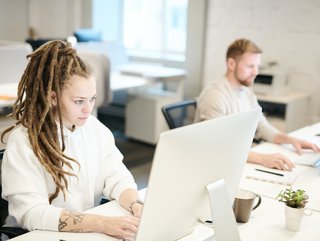 With 85% of managers believing hybrid teams will become the 'new normal', we explore industry predictions for the next phase of the remote workforce
Across the world's economies and businesses, remote working has been established as a permanent post-pandemic shift – both in habit and mindset.
While digital workforces affirm themselves as a change that's here to stay, establishing a remote working culture, improving cross-team connectivity, and deploying new technologies will be relied upon to build bonds between a global team, many of whom will rarely meet in person, if ever.
So, as we look to the future of remote work, we explore the current state of the digital workforce, the risks that need to be managed, and the possible place of the metaverse in this ongoing transition.
The current pace of growth for the digital workforce
According to a recent TECLA publication, 85% of managers believe that having remote workers within the team will become the 'new normal'.
While it's a situation that was primarily born out of necessity, the rise of remote working has unlocked major global benefits and altered the way that people view their workplace and job role.
For the technology sector, in particular – which faces escalating challenges from the growing talent shortage – the flexibility and freedom of remote working has helped to open up the talent pool.
"We have an opportunity here to bring onto the scene talent that potentially wasn't available before," says Kreshnik Mati, the VP of Technology at Klick Health.
Connecting the remote workforce – industry predictions for next-gen collaboration technologies
For a remote employer to suitably support their remote teams – and make this shift a successful, permanent one – they need to implement a strong remote working culture.
"We're defining a new remote culture and almost redefining our values, so that remote employees can join something that they can see, read, experience," asserts Mati.
Thanks to innovations in mobile technologies, it has never been easier for teams to work together online. But, is there a potential for this technology to be taken further and for teams' usual bonds and interactions to be successfully recreated in the virtual sphere?
Could we realistically expect to see businesses with remote workforces make investments in the metaverse?
The future of metaverse boardroom meets and virtual offices is being widely discussed. But, at present, it's a future that is still very much up for debate.
"We've deepened silos – the teams that are remotely working together in a distributed way get stronger, but, unfortunately, that also strengthens the walls between the organisation," outlines Susan Standiford, the Chief Product and Technology Officer at StepStone.
"We need to find ways to get workers, employees, and team members to think outside of the world that they're in."
"I think it inspires innovation when you can break down those walls. You optimise within your team, if you stay within your team. So, I think we need to find the elements, the ceremonies, the opportunities to cross those borders, and then also to make sure that it's safe and healthy for people to find the mental health balance that they need," Standiford comments.
Bridging the remote working gap – is the metaverse a viable solution?
With its ability to closely recreate in-person environments and bring people together into one shared space, the metaverse seems ideally suited to break down hybrid workforce walls.
So, will the metaverse make remote collaboration more effective, more conscious of workers' mental health, and provide a permanent talent recruitment solution?
For Mati, the main situations that the metaverse would aim to enhance would be brainstorming and workshops, as well as other in-person collaboration scenarios. But, he asserts, there are still critical elements that it cannot fully resolve.
"What I find – and this is more personal – is that the 'energy' is never going to be there when you're completely virtual. There's a certain energy when we're brainstorming together that's not just about the effectiveness of information flow. It's literally the way we interact, the way we understand each other, the way the energy flows in the room. I don't know if we can solve that through tech," Mati comments.
"We've tried virtual environments for many other things in the past; it's not the first time we're coming across it," adds Shubi Ranjish, the Group Head of Information and Digital Technology at BAT, echoing Mati's sceptical assessment.
"Could it work for a particular use case? Yes, absolutely. But, from an organisational perspective, you have to determine, commercially, what you're trying to put in."
"So it's the balance of experience versus the commercial commitment required to bring things in, as well as the upskilling commitment, and the change in behaviour that has to happen. If you want to go there, you have to put all of them together to actually make a decision regarding whether that works for your organisation," Ranjish explains.
Equally, according to Brittan Heller, a metaverse expert specialising in the fields of law, technology, and human rights, introducing the metaverse into a business context comes with significant risks to manage.
"Businesses wanting to enter virtual arenas should think about the technical, practical, and ethical hurdles of XR to be prepared for the wide spectrum of risks."
Firstly, businesses will need to ensure that their choice of form factors are accessible for all users, so that poor DE&I standards are not imported into these new venues.
"Currently, accessibility-based challenges are the largest area of legal risk for XR, as a court found that the Americans With Disabilities Act may apply to virtual worlds," advises Heller.
Then, there's the matter of data security.
"Data in the metaverse needs protection to ensure privacy protections and user safety. Companies seeking B2B partnerships – or to integrate third-party applications into their digital worlds – will need to set high standards, lest there be a Cambridge Analytica-style violation of public trust."
Data security requirements are taken to a new level within the metaverse, due to the deeply personal nature of the data that it gathers.
"XR hardware necessarily involves multiple sensors, measuring biometric data, and location-based scanning to position users in space," explains Heller.
"Companies need to understand that biometric privacy regimes were written to protect user identity, but not necessarily to protect the type of intimate data and behavioural inferences we can take from bodily sensors, eyetracking, and pupillometry."
"The smartest companies will go beyond legal requirements, so they aren't caught unaware when the law catches up to innovation and moves to protect what I've promoted as concepts of 'mental privacy'."
So, as it stands, the metaverse's logistical risks need to be ironed out before it can be introduced at a mainstream scale. However, that being said, metaverse offices certainly aren't being completely ruled out.
After all, as Ranjish says, "never say never, and we'll see how the technology progresses."