Qinshift: Supporting clients in transformation journeys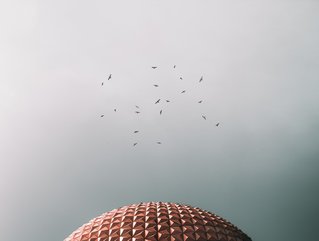 Seavus
Qinshift, the product of several years of hard work and strategic acquisitions, is a new "family" of six companies across the technology industry
Over the past four years, the organisation previously known as Aricoma, part of the KKCG technology pillar, has strategically acquired multiple companies in the technology space, each with its own unique set of skills. Such was the extent of the changes that senior executives decided that that part of the group, focused on custom software development needed a new name: Qinshift.
Qinshift is a "family" of six companies assembled to create a single entity. Today, it is one of the largest technology firms in Europe, with around 3,500 employees.
"'Qin', to us, means family," says Ludovic Gaude, CEO of Qinshift. "We are all about building a safe place for people to develop. 'Shift' means to embrace digital transformation and change. Altogether, we are here to support clients in their transformation journeys.
"A brand is a promise, and every company has its own promise. We had to transfer the promise of every brand into this Qinshift environment and make sure all the strength, history, legacy and expertise of all those companies were merged into one."
Seavus a key part of Qinshift's expansion
An important member of the Qinshift family is Seavus, a Swedish tech firm whose main clients over the past two decades have been within the telecommunications sector.
The business can boast a battalion of approximately 1,300 software engineers who possess know-how across the industry, with a broad offering stretching from quality assurance and custom software development, right through to application maintenance and BSS/OSS.
One of those key clients is Sunrise, with whom Seavus has been working for almost 15 years.
Kocha Boshku, CEO of Seavus, explains: "In 2009, there was a tough nut for Sunrise to crack because there was supposed to be a full migration of the whole billing data warehouse. We were one of the rare companies that was actually able to do that due to our niche expertise in the segment and especially in billing systems."
Seavus' 'amazing' record
Seavus has been able to deliver a host of benefits to Sunrise, including an unblemished record when it comes to SLA breaches and 30% cost reduction.
Boshku is the first to express pride in what the company has achieved and highlights the hard work happening behind the scenes every single day.
"Fourteen years of no SLA breaches is amazing and unheard of," he adds. "But every day, there are other small things going on like data warehouse and CRM ticket resolution; we are three times faster in that domain over the last year.
"We've also been involved in simplifying the IT landscape by taking and decommissioning a lot of old systems and replacing them with the new ones."
Looking ahead, Boshku believes the future of telco is all about optimisation and says customer experience is where Seavus will continue to add the most value.
"Due to the breadth of our offering and exposure to other industries, we can benefit multiple clients," he concludes. "We are talking about AI optimisation, IoT, data monetisation – all things in which we have deep expertise."
Seavus, part of Qinshift, has been a valuable support to Sunrise Cyber Security teams in both the Business Continuity Management (BCM) and Information Security Management System (ISMS) areas.
Seavus provided comprehensive assistance in developing and implementing BCM frameworks tailored to Sunrise's specific needs, ensuring that critical business functions are protected and can swiftly recover from potential disruptions. Seavus's expertise and guidance have greatly strengthened the resilience and security posture of Sunrise Cyber Security teams in both BCM and ISMS domains.
Read the full Sunrise digital report HERE.