Private networking: 5 minutes with Nextivity's Stephen Kowal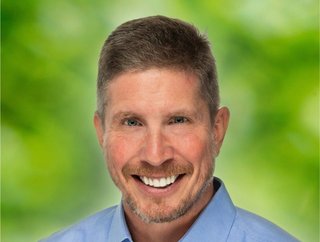 Chief Commercial Officer of Nextivity Stephen Kowal. Credit: LinkedIn
Stephen Kowal talks with Mobile Magazine about Nextivity products, industry predictions and how solutions will remain compliant despite rapid development
Connectivity is a key part of life and business for those in and outside of the telco and TMT industries, and retail is no different. Smart retail is no different, with the likes of omnichannel retail being impacted by social media, AR, and livestream shopping.
An economical alternative to 5G, private LTE networks open up a world of possibilities with connected devices, from automated inventory trackers to security devices to smart shelf labels, helping retailers modernise equipment, streamline operations and optimise on costs. It also gives customers the internet connectivity they have come to expect.
Chief Commercial Officer of Nextivity Stephen Kowal sits down with Mobile Magazine to discuss Nextivity products, private networking, future industry predictions and how solutions will remain compliant despite their rapid development, as well as its impact on retail and other sectors.
Can you tell me more about Nextivity and your role at the company?
Nextivity makes the world's most intelligent, powerful, and easy-to-use cellular, public safety, and private networking coverage solutions. Whether you're at home, in the office, or out in the store, our products allow you to always stay connected. It's all made possible by our proprietary IntelliBoost technology. IntelliBoost uses digital signal processing to enhance cellular performance in real-time and deliver unbeatable coverage to our customers.
As Nextivity's Chief Commercial Officer, I am responsible for the company's customer and partner-facing teams, including sales, business development, and marketing. Because Nextivity relies on partners around the world to install our industry-leading solutions, my most important role is engaging with our extensive network of global partners – arming them with the solutions, tools, and know-how they need to solve the toughest connectivity challenges around the world.
What infrastructure support is needed for your products to work?
The Active DAS Hybrid coverage solutions we provide are able to be installed with minimal interruption to business operations. Unlike legacy DAS systems which require operator agreements and can take a year+ to install, Nextivity projects typically deploy in days, or weeks for a large campus/multi-building.
To distribute the signal, we use a combination of Category Cabling and Fibre in our installations and we can use Power over Ethernet (PoE) – a low-cost and easy-to-deploy technology.
To acquire the signal 'off-air' we will install donor antennas on the roof – typically one per operator being boosted. Using multiple directional antennas allows us to aim each antenna at the strongest source for each operator, ensuring we are starting with the best possible signal inputs. The multiple antennas are the inputs to our 'channelised' solution, made possible by IntelliBoost technology. The signal from each operator/donor antenna is processed – cleaned up, filtered for noise and echo etc. – and amplified independently, producing clear, reliable coverage for each.
Bringing reliable cellular coverage indoors reduces the burden on IT departments as there is now seamless connectivity for all cellular-equipped devices, which moves traffic off Wi-Fi.
How popular is private networking? What is your view of the market?
Private networking has been on the rise in recent years because companies are starting to realise the power of IoT and machine-to-machine communication. The market size for IoT developers with retail applications is forecast to grow to US$128 billion by 2028, according to market research. From inventory-taking to enabling a smooth checkout process, robots and IoT devices will reshape the retail experience. Private networking is pivotal to the implementation of IoT and Industry 4.0 technologies in manufacturing as IoT devices and sensors collect vast amounts of data from production lines, machinery, and equipment.
Additionally, companies are looking for a more secure and reliable way to transport data. Private networks offer a level of security and control for data management to perform at a higher
quality with more flexibility as they are not accessible to the general public. Instead, they are designed for a specific organisation or group of authorised users, which inherently reduces the potential attack surface. Furthermore, organisations can also implement advanced security measures tailored to their unique needs – such as encryption, firewalls, or intrusion detection systems.
I think the market will only grow and expand in the years to come. Enterprises want reliability, flexibility, mobility, and security in their cellular networks to deliver improved business outcomes with IoT and workforce technologies. A private cellular network can address these connectivity needs, but the high cost of initial deployment has been a deterrent for many enterprises – especially for the 'middleprise'. Moreover, cellular network expertise is often lacking in IT departments – regardless of the size of the company. While the promise of private networking is immense, many in-house IT teams don't have the capabilities to implement one.
That is why we launched the HARMONY private networking-as-a-service offering using the CEL-FI QUATRA 4000c. Together, they help remove the cost and knowledge barrier, offering companies a scalable entry point into private LTE with its OPEX model and without the risk of a multi-million-dollar investment.
What is Nextivity's HPUE solution? How does it relate to the FCC's proposed rule on Supplemental Coverage from Space (SCS)?
High Power User Equipment (HPUE) is a specialised category of devices designed for the LTE cellular network. By increasing the transmission power of devices sixfold, HPUE significantly improves connectivity, particularly in terms of range, coverage area, and uplink speeds.
Standard devices have limited uplink power, which affects cellular connectivity, including signal strength, range, and coverage for voice, video, and data. Nextivity's HPUE technology addresses this limitation by increasing the uplink power and balancing the uplink and downlink ranges without causing any harm to the network.
Nextivity's FirstNet-ready HPUE can be deployed in combination with the Supplemental Coverage from Space, ensuring first responders and other essential workers can communicate no matter where they are on the planet – if a terrestrial cell tower doesn't pick up the signal, an overhead satellite will.
How does the issue of public safety coverage from space affect the public at large?
In conjunction with the FCC's proposed rule on Supplemental Coverage from Space, HPUE technology serves the public interest by enabling FirstNet coverage from space to uncovered U.S. areas, closing terrestrial service gaps. Better cellular coverage means that people can stay connected, respond faster to any emergency, and more importantly, allow first responders to
communicate with each other during an emergency. The benefits of HPUE technology are particularly noticeable in rural areas and hard-to-reach locations such as valleys, mountains, off-shore areas, and wooded or forested expanses. By providing better connectivity in these areas, HPUE improves the overall user experience and ensures reliable communication between first responders.
What other network projects are you working on this year?
Nextivity is involved in a range of projects with our partner community across the globe. In the US there is a push to provide connectivity for students and staff in educational settings so we are working with a number of school districts and universities to improve coverage. Similarly, around the globe, retailers are seeing cellular signals indoors as a must-have to support mobile payment systems, access to loyalty programs, and a large number of apps available to enhance in-store shopping experiences – everything from product locators to instant ordering of out-of-stock items.
We are also seeing more multinationals and larger entities in businesses ranging from logistics and warehousing to real estate and data centres including cellular connectivity in strategic planning. For Nextivity, this shift brings larger-scale projects requiring global coordination – something we are uniquely positioned to provide in this space. With installations in more than 100 countries, we could always see the value of planning across an entire company vs. one building/city/region at a time. Even as we implement geographically in phases, there are benefits to planning at scale and we are thrilled the market is catching up.
Finally, we are working to roll out our private networking solution, HARMONY. This is an exciting time for us, using our CEL-FI QUATRA 4000c to provide a low-risk entry into private network for the middle prise. With our NaaS model, we are making it possible for enterprises with modest budgets to participate in Industry 4.0.
It is exciting to see the enthusiasm among medium-sized businesses around private networking and IoT and are looking forward to the continued ramp-up as the companies dive in.
******
For more insights into the world of Mobile - check out the latest edition of Mobile Magazine and be sure to follow us on LinkedIn & Twitter.
Other magazines that may be of interest - Data Centre Magazine.
Please also check out our upcoming event - Cloud and 5G LIVE on October 11 and 12 2023.
******
BizClik is a global provider of B2B digital media platforms that cover Executive Communities for CEOs, CFOs, CMOs, Sustainability leaders, Procurement & Supply Chain leaders, Technology & AI leaders, Cyber leaders, FinTech & InsurTech leaders as well as covering industries such as Manufacturing, Mining, Energy, EV, Construction, Healthcare and Food.
BizClik – based in London, Dubai, and New York – offers services such as content creation, advertising & sponsorship solutions, webinars & events.​​​​​​​