Omnichannel retail, and the future of livestream shopping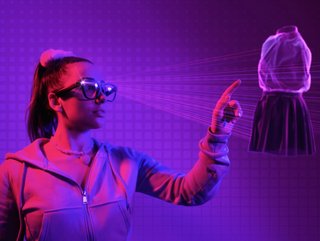 "Data is the catalyst driving a seamless experience for online shoppers," explains Ambeshwar Nath, SVP & Industry Head, Consumer, Retail and Logistics, at Infosys.
Infosys' digital service experts share their insights into omnichannel retail and the roles that social media, AR, and livestream shopping will play
Over the last decade, online shopping has gathered a surge of momentum. Naturally, COVID-19 played a critical role in driving this growth, as ecommerce growth figures registered all-time highs during this period. In fact, ecommerce grew by 25% in 2020, with sales touching almost $5tn in 2021.
Retailers have since invested heavily in technologies that promise to boost omnichannel sales. These include social commerce, in-store interactive screens, and self-checkout apps, as well as AI/ML and AR technologies, which are continuously being leveraged to enhance customer experience.
Mobile Magazine's exclusive interview with Infosys' leading digital service experts explores not only the future of omnichannel shopping, but also how livestream services and advanced data analytics will enable seamless customer experiences (CX).
How data analytics underpins modern shopping experience
If retailers adopt a pioneering approach to data analytics, the rewards not only include improving the CX of their online channels, but also extend to bolstering customer retention and attracting new audiences.
"Data is the catalyst driving a seamless experience for online shoppers. Analytical solutions harness a customer's purchase and demographic data, shopping preferences, and buying patterns to personalise the experience," explains Ambeshwar Nath, SVP & Industry Head, Consumer, Retail and Logistics, at Infosys.
"Today, consumers have refined tastes and expect personalised services as well as enhanced and convenient shopping experiences. They're willing to experiment with different retailers in search of the best experience, leaving retailers to rely heavily on data to satisfy customers' requirements and ensure they have no reason to switch loyalties."
Analysis of shoppers' data – including total website time, commonly purchased products, and the extent to which sustainability drives product choice, for example – generates critical insights, which can be deployed by retailers to accurately improve their services and create precisely targeted marketing campaigns.
"Leading retailers make smart use of customer data to enhance convenience, maximise the basket size, and even personalise the product offering," Nath outlines.
"As more customers gravitate to digital channels, there will be an influx of unstructured data from primary and third-party sources. Retailers should capitalise on data to better understand customer needs, design personalised programmes to deepen engagement, increase wallet share, and develop strategies to enhance the shopping experience."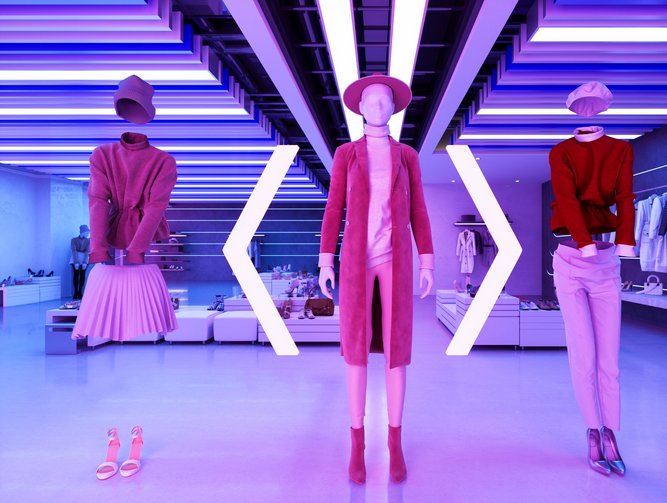 Analysis of shoppers' data generates critical insights, which can be deployed by retailers to accurately improve their services.
To this aim, one of the most popular, heavily invested-in areas of social media shopping experiences is livestreaming.
Livestreaming – the future of social media shopping
Over the course of the last few years, all of the leading social platforms – including TikTok, Instagram, Pinterest, Twitter and Facebook – have all offered liveshopping capabilities. When you look at the consumer trend statistics, it's easy to see why.
"Livestreams currently attract 17% of all internet traffic, thanks to popular social apps like Twitch, TikTok, and Instagram. Liveshopping – adding real-time shopping capabilities to livestreaming – drove $60bn in 2021, globally," says Kunal Puri, Vice President and Head of Customer Success, Infosys Equinox.
"In China alone, 40% of shoppers have made at least one livestream purchase, and, this year, livestreaming is expected to generate 20% of all retail purchases."
According to reports from Forrester Research, 59% of European consumers are interested in liveshopping, and early retail adopters are reporting conversion rates up to 30% – 10 times higher than conventional online shopping.
"The ability to engage in real time with product experts, influencers, and other shoppers provides a value-added, entertaining, and trustworthy way to both discover and purchase products," Puri asserts.
These benefits can be extended further by businesses, if they invest in adding a livestreaming platform to their ecommerce website or mobile app. This is because, while social platforms are a great initial way of experimenting with live commerce, they possess a number of limitations.
To fully optimise a liveshopping experience, businesses should consider adding a livestreaming platform to their own ecommerce platforms. In fact, according to Arvato research, 70% of liveshopping events are held on brands' and retailers' own websites, rather than through a social platform.
"Adding a livestreaming capability, integrated with your webstore, enables you to go beyond simple transactions. For example, it allows you to connect participants with their customer accounts; offer loyalty discounts or points for engagement; show personalised cross-sells based on purchase and browse history; show real-time inventory and remaining units in stock during flash sale events; and add interactive features like polls, spin-to-win, and other gamified experiences," Puri explains.
Supply chain management, through fulfilment-first retail
Interestingly, taking a wider view of the potential CX benefits, harnessing customers' purchasing data can also offer an invaluable aid to supply chain management.
"A deep understanding of the shopping habits of customers helps retailers not only deliver a personalised experience, but also resolve inventory issues and potential supply chain disruptions that may dilute the experience," Nath advises.
From a supply chain perspective, the benefits to this approach are remarkably far-reaching.
"Data solutions track inventory levels and real-time sales, which is used by modelling systems to accurately predict SKU-level demand. Analytical insights help supply chain professionals identify bottlenecks, streamline inventory management, and amplify supply chain efficiencies at the backend."
"AI and ML-driven data solutions streamline supply chain operations and improve cost efficiency. A digital thread connects the enterprise, enabling retailers to ship items directly from the manufacturer's warehouse, when it has run out of stock," Nath adds.
In essence, by implementing systems designed to align transaction and sales data with real-time inventory, fulfilment can be achieved faster, thereby unlocking a significant competitive advantage.