Poorly-optimised sync switching is an indoor 5G challenge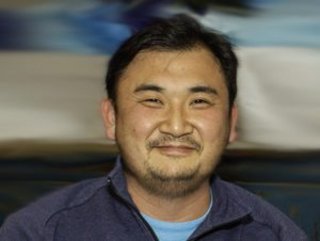 Director of Engineering at ADRF Sun Kim
Sun Kim, Director of Engineering at ADRF speaks with Mobile Magazine about the importance of sync switching in realising 5G potential indoors
Sync switching is a very understated piece of the 5G puzzle and something that carriers are actively working with OEMs like ADRF to improve, explains Director of Engineering at ADRF Sun Kim.
The majority of 5G frequency bands used by the US carriers, such as C-band and 2.5GHz, have a time division duplexing (TDD) spectral technique as opposed to frequency division duplexing (FDD), which was far more prevalent in 4G networks. TDD is great for spectral efficiency because it uses a single stream for both uplink and downlink, which effectively cuts bandwidth in half, but requires a well-timed switch to change between the two.
Poorly-optimised sync switching can create severe consequences like reduced throughput - or none at all - interference with other bands, and even negatively affecting other carriers sharing the same network, for example a sports stadium that supports multiple carriers.
Here, Kim gives an insight into how frequently overlooked challenges are presented by poorly optimised sync switching in indoor 5G networks, and the adverse effects of this.
Please introduce yourself and your role and give a brief career history
I'm Sun Kim, and I have been the director of engineering at Advanced RF Technologies, Inc. (ADRF) for the last 15 years, specifically working in the in-building and distributed antenna systems (DAS) sector. As part of my role, I'm responsible for most aspects of product development, including establishing timelines and technical document creation.
What is ADRF and what does it do?
ADRF has been providing in-building wireless solutions for nearly 25 years, including distributed antenna systems (DAS), repeaters, emergency responder communication enhancements systems (ERCES), antennas and passives that ensure reliable commercial and public cellular connectivity. We pride ourselves on always designing solutions that are future proof and meet each customer's unique needs. We work with some of the world's leading enterprises, system integrators, public safety entities, neutral host operators, and wireless service providers.
How would you describe the frequently-overlooked challenges presented by poorly-optimised sync switching in indoor 5G networks?
Sync switching wasn't a major concern with indoor networks during the 4G/LTE era because most of the US mobile carriers' bands used a frequency division duplexing (FDD) spectral technique that utilises two separate streams for uplink (UL) and downlink (DL) and therefore doesn't require equipment to sync with the signal source. Now time division duplexing (TDD) is the more common spectral technique for 5G bands such as C-band and 2.5GHz. TDD uses a single stream for both UL and DL, which effectively doubles the available bandwidth, but requires a well-timed switch to change between them. A poorly optimised sync switch can lead to performance throughput issues, and even cause elevated noise back to the signal source and degrade overall performance of the signal source. That means if one carrier is the source for sync switching issues and shares a DAS with the other carriers in a stadium, it is possible the customers of other carriers can be impacted on the indoor network. Fortunately, we have been developing a proprietary method to help carriers optimise sync switching to limit this from happening in future deployments.
Could you provide any instances or case studies where the adverse effects of inadequately optimised sync switching were observed in indoor 5G deployments?
Sync switching issues are less likely to occur in small or even moderate-sized deployments, although it is certainly possible. We once had a large public transportation 5G project that would have sync-switching issues during full traffic simulation and worked to optimise the sync routine.
What are some recommended approaches or strategies to tackle the challenges associated with suboptimal sync switching and enhance the performance of indoor 5G networks?
There are certain engineering methods we have developed over time to quickly remedy the situation with our equipment if and when it occurs, but generally speaking, you must ensure the system has been commissioned to the proper power levels and perform tests at the highest and lowest levels of traffic to ensure that sync is maintained.