MWC News: Singtel and Ericsson's green energy partnership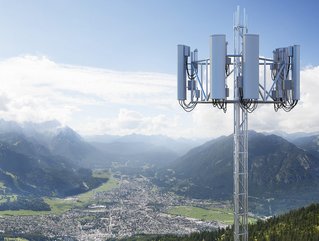 Singtel and Ericsson's green energy partnership
At MWC, Singtel and Ericsson announce their energy saving partnership, for which AI tech will help optimise the energy consumption of mobile base stations
Live from Mobile World Congress (MWC), Singtel has announced its nationwide deployment of Ericsson's Cell Sleep Mode function.
This is designed to further conserve energy at its mobile base stations, and comes as the latest part of its net zero emissions strategy. For example, Singtel recently deployed Singapore's most energy efficient 5G radio cell, enabling it to save up to 18% more energy (than previous generations of 5G radios).
Using AI and ML to achieve greater energy savings
This radio software feature is combined with Ericsson's Cognitive Software app, which leverages AI and ML to predict the traffic patterns of individual radio cell transmitters.
Through this technology, the app is able to achieve optimised cell sleep configurations and annual energy savings of up to 8%.
"We want to meet the ever-increasing demand for data and connectivity but in a socially-conscious and sustainable manner in keeping with our goal of achieving net zero by 2050," commented Tay Yeow Lian, Managing Director (Networks), Consumer Singapore, Singtel.
"Singtel is delighted to deploy Ericsson's Cell Sleep Mode function which utilises AI/ML to further optimise our network energy usage at our mobile base stations. With the use of predictive AI/ML and advancements in hardware technology, the application of cell sleep mode throughout the day further optimises energy savings without impacting connectivity or the mobile user experience."
Using the Cell Sleep Mode function, electricity consumption at Singtel's mobile base station is reduced by putting its cells to sleep during low traffic conditions. Paired with the Cognitive Software, Singtel can gather intelligence from large volumes of data including usage and mobility patterns round the clock to make efficient and automated decisions on when to switch its radio cell transmitters to sleep mode thereby conserving energy.
"Efficient monitoring and tracking supported by revolutionary AI can help identify optimisation areas to reduce the energy used by base stations across networks," added Martin Wiktorin, Head of Ericsson Singapore, Brunei and Philippines.
"Our Cell Sleep Mode coupled with Cognitive Software is helping Singtel cope with the growing data demand while meeting their need to reduce energy consumption in order to reach their Net Zero target."
Mobile Magazine is LIVE at MWC
Mobile Magazine is reporting live from this year's MWC event.
Our reporting and professional video team are here to conduct live interviews with industry experts, influencers and start ups, and capture every moment of the event as it happens.
You can follow it all through our Mobile Magazine LinkedIn page.
To find out more about being featured in Mobile Magazine, get in touch with myself, Alice Page or Lewis Vaughan. Or, to find out more about being featured in Technology Magazine, arrange a meet with Marcus Law or James White.