Monetisation through marketplace evolution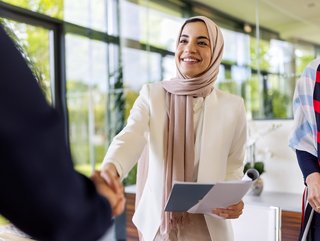 Angus Ward, the CEO of Beyond Now, shares his insights into how telecom companies can use 5G to adopt a more responsive approach to meeting SMB demands
Communications service providers (CSPs) are heavily debt-laden and are in real threat of falling to takeovers resulting from falling share prices. If they wish to grow margins and retain enterprise customers, they'll need to address this and move beyond connectivity sooner rather than later. Sticking to a legacy traditional network business that is purely connectivity focused will not inspire revenue growth.
Instead, CSPs need to be bold in accommodating an ecosystem within a new business and operating model supported by a culture that enables a more experimental and agile approach to co-creating solutions with partners and customers.
Traditional business models have been structured in a way that best suits CSPs to define what they are willing to sell rather than starting with customers and what they want to buy. They've focused on selling standardised products using standard price lists but in order to drive digital transformations and retain customers, they'll need to offer fully formed solutions and services within an ecosystem that enables more experimentation and flexibility to meet customer demands.
Adopting a more responsive culture to meet SMB demands
Long coveted by CSPs, small to medium-sized businesses (SMBs) are a critical asset in the 5G landscape and represent a $433 billion revenue opportunity. While they've been identified as ideal customers, CSPs have since struggled to address them correctly. By focusing on traditional business models that are primarily focused on the art of selling, not giving solutions, they've missed out entirely on the needs SMBs require.
Giving customers what they want from 5G means adopting a more responsive, iterative and agile way of working by offering cloud-based pay-as-you-grow solutions that are easy to try, buy and consume. Successful survival also means adding new business models alongside the "traditional formula" to move CSPs beyond connectivity into B2B data and technology services, extending from connectivity into the full 5G solutions customers actually want to buy. Hence, starting with the customers means creating the solutions that perfectly solve their problems.
Monetising marketplace offerings
Evolving the business model to sell multi-partner solutions, co-created together within a community or ecosystem is the most practical and logical next step for solution providers to evolve and meet the needs of SMB customers.
This is why investing in an SMB marketplace offers a holistic solution for CSPs. SMB customers don't have the resources, nor the time, to understand key technology and how to use it. They want technology-based solutions that are simple to buy, fast to integrate and easy to consume. An SMB marketplace that combines standard apps and cloud with connectivity, will help CSPs to truly solve SMB business problems, through automation, and at scale.
Coupled with increasing the richness and sophistication of marketplace offerings, CSPs can deliver more choice and improve economies of scale.
Evolving the marketplace solutions
However, there are different types of marketplaces, with an increasing level of complexity.
They start simple, combining connectivity with branded products such as Office 365. As they moved into the orchestration and monetisation of multi-partner solutions the business rules and the complexity of components and solutions increased. The key is to remove this complexity to make solutions easy to try, buy and consume, and then later upgrade and support this across the full panoply of partners whilst including end-point devices and security.
Once a marketplace has been established, CSPs can evolve this marketplace model to eventually compete and scale globally with partners to generate new and consistent revenue in the lucrative B2B sector. Through a series of several phases, additional partners, and the process of building a minimum viable community, CSPs can continuously evolve and thrive.
Here are the four stages of marketplace evolution that CSPs should follow to drive revenue growth and network monetisation:
Creating a business unit marketplace
This marketplace connects buyers and sellers on a proprietary and centralised platform. Partners involved can increase margins by selling IoT custom solutions for 30 – 40% profit margin.
Develop a cross-CSP/BU marketplace
It also enables CSPs to benefit from cross-industry collaboration to innovate their business models and create new services for enterprises. Similar to the business unit market, this marketplace makes it super simply for customers to try, buy and consume.
A federated marketplace
A federated environment allows the different organisational units to work together through a defined contract. Driving the strongest profit margins, CSPs will need to develop highly composable solutions with high differentiation and customer value add e.g., PAYG manufacturing. This would be through a federated marketplace.
Establish a global marketplace
The end goal is to become a global marketplace that allows CSPs to rollout at minimal cost, all by leveraging partners to fix and run their components globally.
Essentially, a marketplace turns one-time capital expenditures into a continuous flow of sharing, producing and exchanging of knowledge and solutions. The goal for CSPs is not necessarily to jump from a BU marketplace to a global one, but to grow their solutions and partners over time. As CSPs specialise, they can expand into priority verticals to understand deeper business problems and hence, create solutions with launch customers through an understanding of value.
Ultimately for CSPs, it's about scaling with their partners and growing the marketplace to 'solutionise' and adapt directly to customer needs.