How Nokia & T-Mobile are utilising the full potential of 5G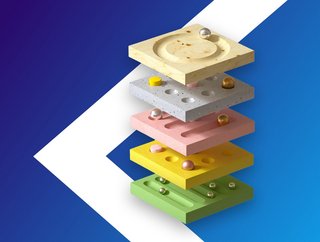 How Nokia & T-Mobile are utilising the full potential of 5G
In a long-standing collaborative partnership, Nokia and T-Mobile are utilising the true potential of 5G through innovation for a wide variety of use cases
Ranging from day-to-day business to solutions to the exploration of new industry-shaping ideas and services, Nokia and T-Mobile's partnership is one of extensive collaboration.
"Nokia and T-Mobile have been close partners for a very long time and, in the case of 5G, we started working together at the very beginning," explains Timo Naalisvaara, Customer CTO at Nokia. Now in his 30th year at the company, Naalisvaara's responsibility is to drive strategic direction between Nokia and T-Mobile, engaging with technology initiatives and a wider base of technology partners.
"Our collaboration ranges from day-to-day business to develop, deploy, and optimise the network, to exploring new industry-shaping technologies, ideas and services," he explains. "Now, the focus is shifting from building 5G to gradually fully utilising the true potential of 5G through innovation for a wide variety of use cases."
Earlier this year, Nokia refreshed its company brand to reflect its new strategy.
"We are a business-to-business technology innovation leader overall in networking. In the traditional sense, we provide hardware, software, solutions, services across different communication service providers, various industries and enterprises.
"But in a more strategic sense, we bring together the world's people, machines, devices to realise the potential of digital in every industry. And we do this by bringing together the latest innovations to supercharge networks and to unlock the full potential of those networks."
As Naalisvaara explains, part of that strategy is focused on the implementation of advanced technologies. "We use cloud-based technologies, in-house developed chipsets, analytics, automation, AI and machine learning to reduce energy consumption and carbon emissions and to improve efficiencies. So while, in the traditional sense, we're building these networks, in a wider sense we now utilise these new technologies to extract the best value out of those networks."
For Nokia and for Naalisvaara, the future of the partnership with T-Mobile will explore how 5G networks can be made more consumable across consumers, various enterprises, and industries. "As more experiences are provided through AR, VR, and XR, more data is created and quality-of-service requirements get more demanding. All these experiences require that the overall network continues to evolve."
There will also be an increased focus on security in future. "Many of these use cases involve the accessing and handling of sensitive information and data. Wireless networks need to be more resilient as they are increasingly part of the critical infrastructure overall. We also need to attract developer ecosystems to build services and applications around 5G. Most importantly, work on the system architecture and interfaces so that we can make 5G more accessible, for example, through APIs."
Recently T-Mobile launched its first ever 5G network slicing beta for developers - to which Nokia has been an integral part. Similarly, Nokia is working on initiatives such as its Network as Code: the company's concept of extreme simplification of network capabilities to make them part of applications for developers.
"In both of these examples, the role of developers as customers utilising the network is highlighted and very important. So, we are excited to see where all these new possibilities and opportunities will take us."
Read full report HERE