Etisalat launches new mobile brand identity, etisalat by e&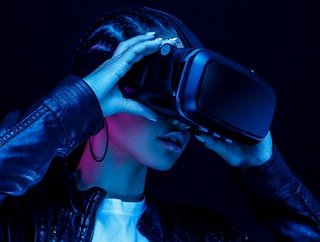 'etisalat by e&' has now been launched as the new brand identity for Etisalat UAE, with the brand evolution reflecting the group's industry position
Etisalat Group has unveiled its new brand identity, 'etisalat by e&'. This re-brand comes at a period of immense growth for the telecommunications giant.
etisalat by e& is a technology and investment group with global influence. For over 40 years, the UAE's first telecoms company has been pioneering new telecommunications technologies. Today, e& operates in 16 countries, throughout the Middle East, Asia and Africa.
Why now? The factors driving Etisalat UAE's brand evolution
According to Etisalat, this new brand identity is "in line with the Group's recent positioning as the global technology and investment conglomerate that digitally empowers societies."
Alongside the period of success underpinning the re-brand, the shift comes at a pivotal time for the group. e& is currently exploring new geographies and adjacencies, and pursuing strategic partnerships and acquisitions, while accelerating its digitalisation leadership.
The e& launch was also introduced as part of the group's drive to fulfil its transformation strategy.
What can we expect to see from Etisalat UAE?
The re-brand is just one element of the group's wider mission, to grow, transform, and excel.
As such, this brand evolution reflects the new journey that the group is currently embarking on, which will see them adopt a shift in operating model (in order to support and sustain its growth). It plans to expand its core and digital services, to reach new emerging telecom markets like insurance, gaming and health.
"Etisalat symbolises the strong homegrown roots that we are proud of and will continue to treasure as the brand embarks on a new chapter of evolution," said Masood M. Sharif Mahmood, the CEO of Etisalat UAE.
"For more than four decades, we have been instrumental in building bridges that connected people, linking our past as a giant telco to becoming the digital telco of the future. Etisalat UAE's refreshed brand identity as 'etisalat by e&' signifies our strong technological capabilities coupled with our extensive telco expertise, and highlights our robust UAE strategy ambitions."
"We will go from strength to strength by successfully executing our UAE strategy to boost our digital telco strength as well as better align with our goals and future aspirations as a customer champion in a hyper-connected world."