Deep dive into Rakuten leadership team following reshuffle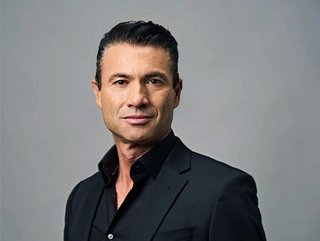 Rakuten Symphony's former CEO Tareq Amin. Credit: Rakuten Symphony
Following the announcement of CEO Tareq Amin's departure, we look at the careers of the executives forming Rakuten Symphony's new leadership team
A leadership shuffle has happened at Rakuten Symphony, a subsidiary of Japanese Rakuten Mobile, following the unanticipated departure of its CEO.
Tareq Amin announced the news earlier this week, saying the decision to leave Rakuten Symphony - which provides global B2B services for the mobile telco industry - was not an easy one, and that he was doing so to focus on family life.
"During my time at Rakuten, I am proud to have been part of a team that has disrupted the industry and left a lasting impact on the world," he said. "We have challenged the status quo and pioneered new approaches that have transformed the way telecom networks are built, architected and operated. This disruption has not only shaped the industry but has also brought positive change to the lives of many."
Amin's exit prompted an immediate reshuffle, with Rakuten Group Chairman and CEO Mickey Mikitani being appointed Representative Director, Chairman and CEO, and Sharad Sriwastawa as its new Representative Director and Acting President.
Who is Tareq Amin?
Technologist, business leader and entrepreneur Amin has worked with Rakuten Mobile for more than five years, joining as CTO in June 2018 before taking on the additional role of CEO in April 2022.
He has also served as Rakuten's Group Chief Technology Officer and Group Executive Vice President, Chief Architecture Officer since January 2021 and April 2019 respectively.
"As I prepare to embark on a new chapter, I carry the learnings and experiences gained at Rakuten with me," he said as he announced his withdrawal. "I am excited about the opportunities that lie ahead and the chance to make a difference in the world once again."
He joined Rakuten after more than five years as Senior VP of Technology Development and Automation at Jio, where he was responsible for overseeing all aspects of the Technology Development and Automation organisation.
Other career highlights in the mobile industry include three years as VP Customer Solutions Development at Huawei and six years at T-Mobile, where he served as Director of RAN Engineering followed by Director of Planning and Performance. He moved into the mobile space in October 2000 as Director of Engineering at Telecom Technology Services after a year in the same role at Green Drake Engineering.
Who is Rakuten Symphony's new CEO?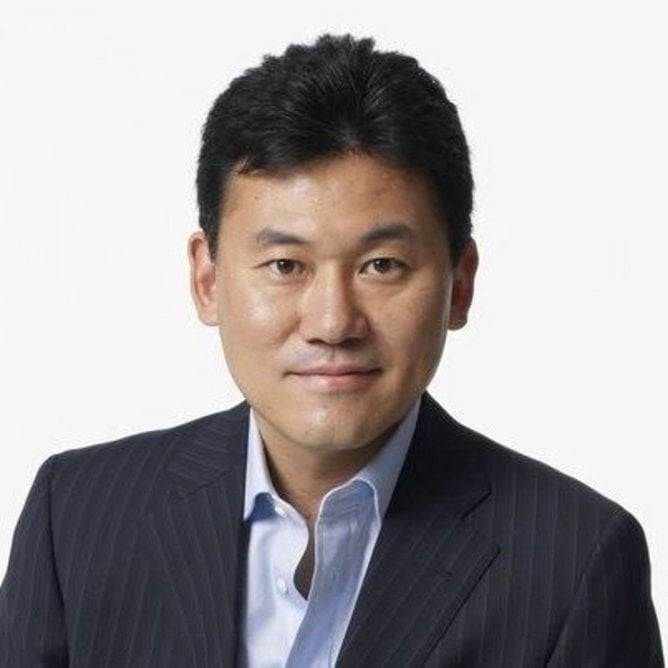 Rakuten Group Chairman and CEO Mickey Mikitani being appointed Representative Director, Chairman and CEO of Rakuten Symphony. Credit: LinkedIn
Mikitani founded eCommerce company MDM, Inc in 1997, with the company renamed to Rakuten in 1999.
He was educated at Hitotsubashi University in Tokyo and began his career in investment banking, earning his MBA at Harvard Business School in 1993.
In 2016, the billionaire business magnate and writer became Chairman and Director of Rakuten Medical, Inc. (formerly Aspyrian Therapeutics, Inc.), a biotechnology company developing the proprietary Illuminox platform as a new standard in precision-targeted anti-cancer treatment technology, and also took up the role of CEO in 2018.
In 2017, he partnered with FC Barcelona player Gerard Piqué to co-found Kosmos Holding. which invests in companies in sports, media, and entertainment industries, including tennis' Davis Cup.
Mikitani is highly decorated. In recognition of contributions to the economy and culture of France, Mikitani is also a recipient of the Légion d'honneur, the highest French order of merit. He also was awarded the Order of Merit of the Grand Duchy of Luxembourg and the 2017 Spain-Japan Business Contribution Award by the Spanish Chamber of Commerce.
Alongside his work in Rakuten, he is Chairman of the Tokyo Philharmonic Orchestra, is Representative Director of the Japan Association of New Economy, President of Crimson Group, Chairman of the football club Vissel Kobe and a board member of Lyft.
What other executives now make up Rakuten Symphony's new senior leadership team?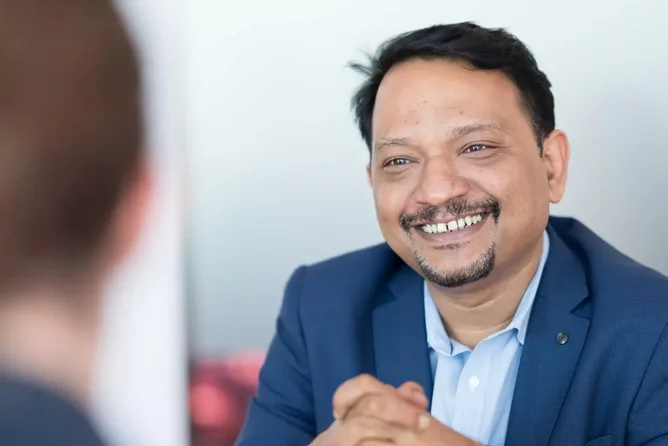 Rakuten Mobile CTO Sharad Sriwastawa is Rakuten Symphony's new Representative Director and Acting President. Credit: Rakuten Today
"The appointment of Sharad Sriwastawa is emblematic of Rakuten Symphony's mission to reimagine telecom," Mikitani said. "With his proven track record at Rakuten Mobile, deep understanding of global technology trends and the evolving commercial opportunities for companies in the telco sphere, we are pleased to expand Sharad's role as a visionary leader who will guide the company's expansion, capitalise on our business momentum, and solidify its future as an industry-disrupting enterprise."
An industry leader in telecommunications innovation, Sriwastawa joined Rakuten Mobile in September 2018. He started by serving as Head of RAN and SVP - Connectivity Platforms before taking the role of CTO in March 2022. He was also appointed Group Managing Executive Officer of Rakuten Group the following month. Rakuten Mobile says his stewardship is central to the development and operations of its fully virtualised, cloud-native mobile network based on Open RAN architecture.
Sriwastawa's career spans more than three decades and has taken him across continents. He began at Siemens Public Communications Network in 1995 as Senior Engineer and has since been a Principal Engineer at Telstra, Vice President of Airspan Networks Holdings, National Head of 3G at Reliance Communications, and Northeast Regional Manager for T-Mobile USA.
******
For more insights into the world of Mobile - check out the latest edition of Mobile Magazine and be sure to follow us on LinkedIn & Twitter.
Other magazines that may be of interest - Data Centre Magazine.
Please also check out our upcoming event - Cloud and 5G LIVE on October 11 and 12 2023.
******
BizClik is a global provider of B2B digital media platforms that cover Executive Communities for CEOs, CFOs, CMOs, Sustainability leaders, Procurement & Supply Chain leaders, Technology & AI leaders, Cyber leaders, FinTech & InsurTech leaders as well as covering industries such as Manufacturing, Mining, Energy, EV, Construction, Healthcare and Food.
BizClik – based in London, Dubai, and New York – offers services such as content creation, advertising & sponsorship solutions, webinars & events.