Curb device fraud and keep monetary opportunities flowing
By Nithin Gangadharan, Product Head – Fraud Management, Subex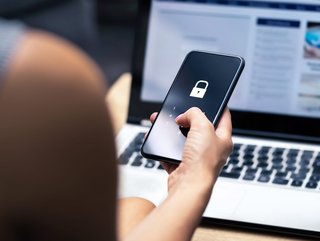 Nithin Gangadharan at Subex explores how telecom operators can combat device fraud
Nithin Gangadharan at Subex explores how telecom operators can combat device fraud with policy controls, personnel training, and anti-fraud software
Although telecom operators have been selling mobile phones for decades, the shift to the digital world has opened a plethora of lucrative business opportunities. We now live in the era of 5G and the Internet of Things (IoT), which have become the enablers of countless technology concepts such as: Industry 4.0, artificial intelligence/machine learning (AI/ML), augmented reality (AR), and virtual reality (VR), driving innovations in the device market such as wearables, home accessories and devices, and VR goggles, as well countless other diverse products.
While providing communications service providers (CSPs) with lucrative revenue streams, device sales have also caught the attention of fraudsters who want their share of the profitability pie.
Not ones to rest on their laurels, bad actors are using increasingly sophisticated device fraud tactics, making it imperative for telcos to strengthen their risk controls. However, strengthening risk controls is a balancing act where care needs to be taken to ensure the measures adopted to prevent fraudulent activity doesn't hinder device sales or negatively affect the customer experience.
Combat device fraud with the right tools
Given the decline in revenue from traditional telco services, there's a growing urgency for operators to increase device sales while simultaneously securing their purchasing channels – telesales, retail, and online – against fraudulent activity. While the fraud methods used by fraudsters vary based on the sales channel that the adversary intends to exploit, there are three control measures every operator should adopt.
Policy control: These pertain to documents for address proof (such as government-issued identity cards), the upper limit of devices that can be sold to a single customer, frequent upgrades or purchases, etc.
Personnel training: All front-end personnel should be trained in simple yet effective ways of verifying personal identity and payments. This can include checking that photos and date of birth match between the person and the submitted documents, the name on the credit card matches the ID provided, etc.
Anti-fraud software: Fraud management solutions can deter fraud at point of sale (POS) by thwarting fraudsters with false ID cards or even validating whether the customer has a good credit history.
Each of the above performs a significant role in keeping device fraud in check, however, to successfully combat device fraud across all sales channels, a unified software solution is now a necessity. At a minimum the software capabilities should include:
Data quality: As part of the device purchasing process, names, postcodes, email addresses, ages, credit card numbers, and phone numbers need to be validated.
Policy compliance: Before selling the device, policy controls such as upgrades, the number of devices per customer, minimal upgrade fees, etc., must be fed into the system and verified.
Rule-based checks: Rules like dedupe controls, velocity checks for high-value devices, stolen or counterfeit credit cards, ordering after business hours, email ID and geo-IP verification, and tracking suspicious sequences of activities must be created and automatically run.
Orchestration capability: To improve efficiency and success rates, the anti-fraud system should have the capacity to integrate with other solutions. Combining the results of two or more solutions makes anti-fraud measures more stringent and highly accurate.
AI/ML capabilities: The AI/ML solution should automatically detect patterns and anomalies that cannot be identified manually or through rule-based systems. These AI/ML-based solutions typically have one or multiple models to detect various types of fraud methods.
Biometrics verification with deep learning: Deep learning algorithm-based facial biometrics and document ID processing and verification are used to verify high-value purchases being made via a mobile app or browser. This can be paired with rule-based checks to gauge the applicant's risk score. For POS transactions, scanners can help confirm the ID authenticity.
Link analysis: This data analysis technique identifies and evaluates relationships between various entities in a given dataset. It has two key benefits: 1) highlights whether new order requests are related to past transactions that were flagged as fraudulent and 2) helps fraud analysts tasked with investigating cases to visualise suspicious relationships between current and past orders.
Response time: The typical time between online checkout and order confirmation is 10-15 seconds in most e-commerce solutions, giving anti-fraud solutions a mere 2-5 seconds to determine whether the purchase request is genuine.
Integration with dispatch and delivery systems: Anti-fraud solutions should integrate with the CSP's delivery system to enable end-to-end device lifecycle management. This will alert operators when the device has reached its destination and whether any fraudulent activity has been detected before delivery, allowing CSPs to take appropriate action.
As the digital age continues to unfold, device sales will rapidly grow as will fraudulent activity. To keep device fraud in check, telcos need to equip personnel with controls and software solutions that minimise device fraud risk, optimise monetary opportunities, and deliver seamless experiences across the customer's device purchasing journey.