Could new C-RAN 5G bring connected vehicles to UK city?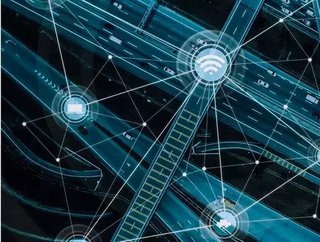 The new infrastructure underpins the potential of critical technologies supporting connected vehicles. Credit: Supplied
CommScope's C-RAN deployment with WIG will transform mobile connectivity and has potential to support critical technologies for connected vehicles
CommScope has completed one of the UK's first large-scale neutral-host centralised radio access network (C-RAN) deployments in partnership with Wireless Infrastructure Group (WIG).
The deployment supports small-cell and 5G networks, transforming mobile connectivity in Birmingham, the UK's 'Second City'.
Colin Bryce, VP of Sales Europe at CommScope, said, "This is a significant milestone for the UK, a major city-wide infrastructure project that really puts Birmingham at the forefront of wireless connectivity — not only in the UK but internationally."
How CommScope and WIG's C-RAN could bring connected vehicles to Birmingham
The successful installation is one of Europe's largest metro deployments, spanning 20kms of connected road networks.
By utilising key positioned streetscape assets, the companies have created a scalable and sustainable multi-operator, multi-technology mobile network, a highly engineered infrastructure which meets the stringent demands of connected vehicles, including the installation of 36 CommScope Hercules Cabinets and Antenna Kits city-wide.
The new infrastructure boasts a plethora of benefits, including enabling high-capacity 4G and 5G mobile services, and underpins the potential of critical technologies supporting connected vehicles, and paving the way towards more sustainable forms of transport.
"We designed a network that employs our own fibre backbone across the city and builds on our groundbreaking experience of deploying C-RAN architecture in Aberdeen," said Richard Grimes, Commercial Director at WIG. "Birmingham City Council enabled us to connect tens of thousands of streetscape assets to deliver high-quality, future-proof mobile connectivity for residents and businesses. It is encouraging to see other neutral hosts utilising our projects as the blueprint for best practice in urban small cell deployments"
WIG's design employs high-quality scalable C-RAN infrastructure that enables additional mobile capacity as demand grows. The network is already managing high 5G throughput, with service levels exceeding 1 Gbps and low signal-to-noise ratio. Some of the first users to benefit from the new C-RAN were spectators at last year's Commonwealth Games.
How mobile technologies aid advancements in the automotive industry
There is an intersection where mobile technologies and the automotive industry meet, as AI and 5G impact this rapidly changing industry. According to an Allied Market Research report, the global connected car market is expected to be worth in excess of US$255.1bn by 2027.
"As car manufacturers wrestle with the fundamental challenges presented by technology innovation and the coming shift to battery-powered electric vehicles, there are compelling signs that the industry's traditional business model is set to give way to a radical new approach," Paul Warburton, VP of Automotive at Japanese ICT firm Fujitsu says. "As connected in-vehicle IT becomes increasingly key to car-buyers' purchasing decisions, it's time for vehicle manufacturers to think more like smartphone suppliers."
******
For more insights into the world of Mobile - check out the latest edition of Mobile Magazine and be sure to follow us on LinkedIn & Twitter.
Other magazines that may be of interest - Data Centre Magazine.
Please also check out our upcoming event - Cloud and 5G LIVE on October 11 and 12 2023.
******
BizClik is a global provider of B2B digital media platforms that cover Executive Communities for CEOs, CFOs, CMOs, Sustainability leaders, Procurement & Supply Chain leaders, Technology & AI leaders, Cyber leaders, FinTech & InsurTech leaders as well as covering industries such as Manufacturing, Mining, Energy, EV, Construction, Healthcare and Food.
BizClik – based in London, Dubai, and New York – offers services such as content creation, advertising & sponsorship solutions, webinars & events.