YouGov releases International Telco Report 2021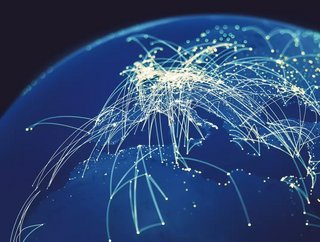 YouGov has released its International Telco Report 2021 examining the demographics, behaviours, and attitudes towards global 5G adoption
Data from a new report released by YouGov has shown evidence that even though 5G may be the future of connectivity, the technology is yet to catch on, displaying significant variation in the global market's adoption and attitudes towards it. 
International Telco Report key findings
The report made several findings about the adoption of 5G. One of which was that the uptake globally is slow. The study found that, of those surveyed, only 26% of consumers have 5G-enabled smartphones. It also discovered that concerns over the network for a variety of reasons were strongest in India and the Asia-Pacific region in general. 
However, 72% of 5G customers are more likely to agree 5G will change the internet (11% more likely than respondents without 5G). Younger consumers (aged 18-24) are more likely to be early adopters of 5G today and in the near future. Also, emerging economies are more likely to pay 5G tariffs today (21% vs 10%), the study revealed. 
When surveying the younger generation, data in the report showed that they were the least likely group to have no opinion, representing 16% of surveyees. According to the report, this suggests a higher engagement with 5G compared to older age cohorts. Respondents aged 25 to 44 are only slightly behind, with 61% agreeing. This falls off with 45 to 54-year-olds (57%), and further still with respondents aged 55 and older (53%). 
At the same time, "don't know" responses increased with the age of each group: 32% of all respondents aged 55+ didn't know if 5G would change how people connect to the internet, double the percentage for 18 to 24-year-old respondents.
Having been asked about whether they were worried about 5G networks, 49% of respondents disagreed with the statement, 20% didn't know, whilst 31% agreed. The age of surveyees most worried about the network was 25-34 year-olds (£4%) followed by 45-54 year-olds at 30% with 28% of 55 and older people agreeing that the network concerns them. 
Conclusion 
The report concludes that telecommunications companies "need to do a much a better job" of making the case for 5G and its benefits. It states that China is the only country where most of the population has a 5G device, adding that the UAE is in hot pursuit. 
In the US, Britain, and France, respondents remain less convinced 5G will change how people connect to the internet, and less likely to pay more for 5G connections. 
At the same time, network providers can take comfort in the fact that roughly three in five consumers worldwide 55 and younger consider themselves likely to pay 5G tariffs in the future. From that vantage, broader 5G adoption appears simply a matter of time, the report claimed.