Xiaomi earmarks Apple iPhones with US$15bn R&D spend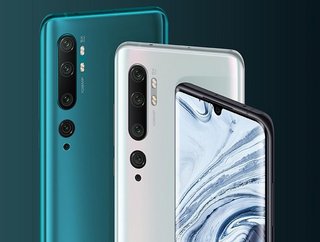 Smartphone manufacturer Xiaomi is targeting Apple in an attempt to become the leading high-end smartphone manufacturer in China, according to CEO Lei Jun
Xiaomi Founder and Chief Executive Officer Lei Jun has announced that he plans for the company to become "China's biggest high-end brand in the next three years", surpassing tech giant Apple.
Made on microblogging platform Weibo, the Chinese version of Twitter, the claim comes after Xiamoi lost market value to Apple, which took the top spot in China for the first time in six years, also positioning itself above Samsung. This resulted in Apple becoming the largest smartphone vendor in Q4 of last year, largely driven by increased demand for the iPhone 13.
How does Xiaomi plan on beating Apple to become the largest smartphone manufacturer in China?
Jun says that Xiaomi will invest US$15bn in research and development in the next five years, allowing it to compete with the bigger market players including Apple and Samsung. In addition, Xiaomi is also considering increasing its total number of retail outlets to 30,000, up from 10,000 currently.
However, Xiaomi is currently facing some tough competition in the smartphone market, according to research conducted by independent consulting firm Strategy Analytics. The company's director, Woody Oh said: "We estimate Apple shipped 80 million iPhones and topped the global smartphone market with a healthy 22% share in Q4 2021.
"Demand was strong for the new iPhone 13 series in China and other markets. Samsung shipped 69 million smartphones, up +12% YoY, for 19% global market share in Q4 2021. Samsung had a good quarter, led by its innovative Flip and Fold 5G models. Samsung grew faster than all its major rivals. Samsung ramped up volumes in North and South America amid the withdrawal of LG, however, the competition in Asia remained fierce. Samsung maintained first place for full-year 2021, with 20% global smartphone market share, followed by Apple in second spot," he added.
As a smartphone market, China is very competitive and has been exacerbated by the onset of 5G. In the final quarter of last year, for example, Xiaomi came under threat from OPPO and Vivo, both of which were trumped by Honor.