Why organisations with 5G networks should consider using AI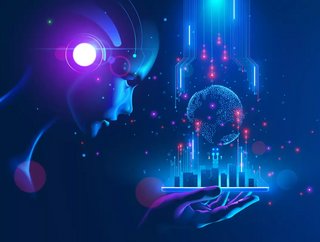 Bruce Kelley, Chief Technology Officer, NETSCOUT discusses AI and 5G, and how the fifth-gen network might benefit from it
The complex nature of fifth-generation mobile networks requires service assurance to be at a level which cannot be achieved by humans alone. Whether it be cybersecurity, applications which have been personalised to change interaction between businesses and customers, or network diagnostics, artificial intelligence (AI) is the answer to underpinning 5G mobile networks.
The reason why AI and 5G are so compatible can be attributed to data. The vast amount of data available on 5G networks can be analysed and examined by AI, allowing the machinery to develop distinctive user experiences that meet the numerous needs of customers, helping AI to learn. We have already observed a significant amount of investment into these two technologies. For example, a report by telecommunications provider Ericsson found that more than half (53 per cent) of service providers have integrated at least some features of AI into their networks.
How will AI benefit 5G?
AI is beneficial for 5G in many ways. 5G networks can utilise AI to automate tasks which are cumbersome and monotonous. Through the use of AI, members of the 5G ecosystem can make use of highly skilled resources with greater efficiency as repeated workflows are automated. It is important for all organisations operating in high-tech environments to be aware of how they can utilise AI to automate the maximum number of low-value tasks. With the UK still seeing significant demand for data science skills, the tasks allocated to existing talent must make better use of their skill set.
Furthermore, as many organisations continue to operate remotely, automating mechanical procedures is a necessity. Since the onset of the Covid-19 pandemic, there has been a dramatic shift in the demands placed on network services, not to mention significant changes to operational procedures. Nevertheless, remote operations are starting to become the norm for many companies. Through the use of AI, coordination – whether it be in-person or not – will be smoother, thus making 5G scalable for future workplaces.
Moreover, as the 5G environment is far more complex than previous iterations, in terms of its diversity and multi-dimensional nature, AI will assist with navigating the added complexities with greater accuracy and efficiency than human recognition could alone. 5G networks have become predictive and proactive, which is of paramount importance when it comes to realising the ultimate goal of making universal, enterprise-grade mobile networks feasible.
Another area in which AI will prove to be particularly essential for 5G is cybersecurity. With the network now being decentralised, the attack surface is bigger and applications are more difficult to defend as they are hosted at the "edge", so attack vectors can increase substantially. Employing AI to automatically discover possible interference is crucial given the sensitive nature of the applications that are set to depend on 5G.
Potential difficulties 
Nevertheless, the implementation process is not all smooth sailing. For example, cultural difficulties may rear their heads when personnel and processes transition from manual methodologies to automated ways of working. What's more, the diverse nature of the 5G ecosystem means AI must have end-to-end visibility into all relevant segments, from service types to contrasting cloud classifications.
Overall, 5G's uniqueness requires an equally distinctive engine, such as AI. Enterprises and providers need to count on "per session" insights for migration to happen almost immediately. While it may be difficult to guarantee a smooth-running 5G experience, we'll still be better off if we combine human and machine intelligence.