What's next for 5G & Huawei - China VS The World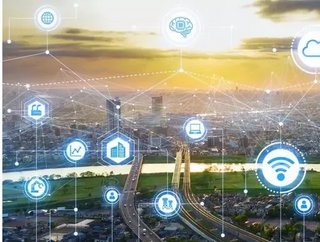 As the ongoing battle against Huawei rages on, we are left wondering what is next for the company and the deployment of 5G...
 Huawei is a Chinese technology and telecommunications company, who specialises in designing, developing, and selling telecommunications equipment and consumer electronics, mainly mobile telephones. The company's roots trace back to its founding in 1987 by Ren Zhengfei. The company's initial aim was to focus on manufacturing phone switches however it has expanded its focus and expertise to include, building telecommunications networks, providing operational and consulting services and equipment to corporations inside and outside of China, and manufacturing communications devices for the wider consumer market. The company has around 18% of the market in its grasp, ahead of Apple and other companies alike.
The main question at the front of everyone's mind, and the one that has fueled this feud, is "Can the West trust Huawei or will us using its equipment leave communication networks, and our own mobile phones, vulnerable?" The US believes that China will use Huawei for spying via its 5G technology, consequently, Washington has banned US firms from doing business with Huawei.
Whilst Huawei takes a back seat, there are many alternatives to the company, for example, buyers in the United States will favour and be able to purchase from some high fledged telecommunications companies, already established as safe, such as Cisco or Qualcomm. Over the pond in Europe, 5G manufacturers will most likely include companies such as Ericsson and Nokia. The United Kingdom government says it will look at "multiple vendors" and will bring forward a Telecoms Security Bill in the autumn.
As the company continues to be in hot water, it has been revealed that they have a contingency plan B. This plan has been revealed as "HarmonyOS" which was developed as soon as the US feud commenced, HarmonyOS was first, officially, revealed at the company's Developer Conference back in August of 2019. The innovative tool is described as a microkernel-based, distributed operating system, which is designed to run across all types of devices. The tool is reportedly able to run on low power devices which gives it a competitive edge and may be a glimmer of hope for Huawei.